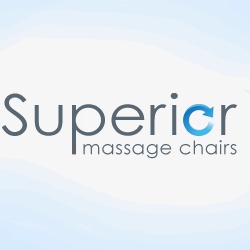 I know what all the other guys are missing, I know what it takes to make the best massage chair.
San Diego, CA (PRWEB) November 15, 2012
The new massage chair designer and manufacturer, Superior Massage Chairs (http://www.SuperiorMassageChairs.com), has recently unveiled their debut model to much critical acclaim. The new chair, called the SMC-6850, boasts many of the features and massage technologies that have made such models as the Osaki OS-7000 and the Panasonic EP-30007 such resounding successes, while adding new innovations that make the chair itself a very strong contender for year-end consumer accolades.
The chair comes fully equipped right out of the box with such contemporary features as ergonomic design, body-scanning technology that maps your back and delivers a personalized roller massage for your unique contours, automatic 170 degree reclining that takes weight off your joints and muscles (called "Zero Gravity" in the industry), and a full suite of arm and calf massage functions. As with many of its contemporaries, the SMC-6850 massage chair also incorporates a stereo system and built-in mp3 player.
However, what separates the chair from its competition is its new "3D massage" technology that maps not only the back, but also the neck and shoulder depths, so the rollers can dig deeper and cover more total area than any other chair. On average, the SMC-6850 can deliver a massage that is up to 3 inches deeper than other rollers, so it can roll over your shoulders and knead the important and often-overlooked tissues right above the clavicle bone. The chair also features 3D air massage on the arms, which creates a wave-like arm massage effect, rather than a typical compression/depression massage featured on most modern massage chairs. The SMC-6850 provides an unprecedented independent calf stretch massage system, which can rotate and knead each calf individually – designed for runners and people who often need to stretch out their legs.
The chair is engineered to replicate the hands and fingers of a real masseur trained in the disciplines of Shiatsu, Swedish, Thai, Deep-Tissue, and Reflexology massage. It is one of the most accurate chairs to date, and early critical reviews have been overwhelmingly positive. The company has been in talks with many high-visibility review sites to try and garner more positive reviews and more publicity in time for the holiday season.
Superior Massage Chairs hopes to compete directly with larger and more well-known brands such as Osaki, Panasonic, and Inada, using the company's many years of experience and their small-business agility to their advantage.
"I've been attached to the massage chair industry since 1989, when I got a high school job as a sales clerk in the local Brookstone," says Todd Harmon, the founder and lead designer of Superior Massage Chairs. "Shortly after college I started experiencing serious back problems, had to see a doctor, started getting massage therapy sessions all the time – it was ridiculous and pretty expensive. So I started researching massage chairs more, ended up buying one, loved it, started selling them as a third party online retailer – and now, here we are today. I must've tried every single massage chair ever made. So I know what all the other guys are missing, I know what it takes to make the best massage chair."
The SMC-6850 is the first in what seems to be a planned line of at least 2 massage chairs. Superior Massage Chairs does not sell direct to customer, it is currently seeking more distributors to sell its unique chair. Currently, you can find the chair on websites HiTech Massage Chairs and Massage Chair Outlet.
Superior Massage Chairs can be contacted directly by phone at 1-800-920-0532 for all inquiries. Their expertise can answer any question you might have about their product, their business, or the massage industry in general.