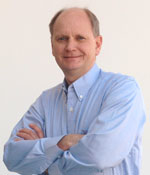 "Families can still be clipping coupons and be considered prime targets for the new inheritance tax laws. Things they have never thought about, such as life insurance, are considered part of their estate when the IRS starts calculating estate taxes,"
Siesta Key, FL (PRWEB) November 14, 2012
Inheritance tax laws are now front and center after the election. The current law gives each American a $5 million dollar inheritance tax exemption for property passing at his or her death.
Under current law, the inheritance tax laws are scheduled to change January 1, 2013. Under the coming law, the inheritance tax exemption is scheduled to drop to $1 million.
The 2010 s. H.R. 4853, the Tax Relief, Unemployment Insurance Reauthorization and Job Creation Act of 2010, signed by President Obama. It says that on January 1, 2013, the estate tax laws will go back to their 2001 status of $1 million.
Inheritance Tax Tutorial Released
LegaLees Corporation has just released a basic tutorial on inheritance taxes and why they could soon affect most middleclass Americans.
Technically the tax is termed an estate tax instead of an inheritance tax, but because it is the tax on inherited property, most people know it as the "inheritance tax."
Lee Phillips, CEO of LegaLees Corporation, points out, "The inheritance tax is going to hurt a lot of seemingly average American families. They haven't been worried about the Federal inheritance tax, because the limit was $5 Million, but unless the President and Congress do something real fast after the election, a drop to $1 million will affect a lot of families."
"Families can still be clipping coupons and be considered prime targets for the new inheritance tax laws. Things they have never thought about, such as life insurance, are considered part of their estate when the IRS starts calculating estate taxes," he said.
It is debatable whether the inheritance tax issues will be addressed prior to the new limits going into affect.
Inheritance Tax Planning Required Under New Law
"The AB trust will become a bigger part of estate planning unless the laws are changed," Phillips said. With an AB trust, a couple can pass twice as much to their heirs as they would be able to pass without the trust.
"At a $1 million limit, it will become critical for families to do inheritance tax planning. Because the estate tax will be as high as 55%, it means a family could save hundreds of thousands of dollars with some simple estate planning," he said.
"It certainly is possible to have a family do their own legal work. Whether they do their own legal forms for estate planning or get them from an attorney, it is critical that they learn how to use the forms. Just having a signed piece of paper called a trust won't do you much good," Phillips insisted.
The free LegaLees tutorial on the new inheritance and estate tax laws should give a person the information they need to see whether or not the new law will affect them or not.