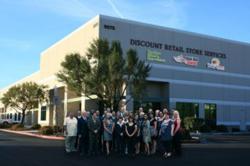 The numbers in the Experian study are just measuring what we've been seeing for a while now. The economy is coming back, and people want to party.
Las Vegas, NV (PRWEB) November 29, 2012
In a comprehensive report published by Experian Marketing Services it shows that consumer confidence is the highest it has been since before the recession took hold in 2008 in a number of areas. The Consumer Expectation Index, or CEI, consists of data collected year round that gives an overall snapshot of where consumer spending is heading. Some of the major areas of improvement include the highest number of consumers expecting to buy a home or buy or lease a new vehicle this year since before the recession, there is a 5% increase over last year in consumers who plan on refinancing a home, and there has been a 2% increase in online shopping over last year.
Bill Trancer, general manager of global research for Experian Marketing, commented on the trend, "The figures are pointing to increased optimism as we head into the 2012 holiday season." The CEI usually peaks during the holiday shopping season, and the numbers so far may be great news for retailers.
Just about every area of the retail industry can expect increased business during the holidays. This may be especially true for the party store industry. Generally no matter what else is being spent, or where else it is being spent, consumers are still celebrating. This may make the party industry a little less vulnerable to a struggling economy. An improving economy is still great news however, according to Bob Kelliher, General Manager of Discount Party Store Developers, "Starting from Halloween through the new year usually a party store can expect a significant increase in business. We're already seeing this now. The numbers in the Experian study are just measuring what we've been seeing for a while now. The economy is coming back, and people want to party." Discount Party Store Developers is the largest independent developer of party stores in North America, and Bob Kelliher expects he will be developing many more as spending goes up.
Discount Party Store Developers is an independent, non-franchise developer of party stores. They specialize in all areas of party store business development including financing assistance (up to 100% plus working capital), site location, lease negotiation, business and store operation training, complete store build-out, a network of wholesale suppliers, and ongoing support for the life of the business.
Discount Retail Store Services is an independent business development company that offers turn-key business start-up opportunities across six proven business models including Dollar Stores, Clothing Stores, Mail Box Stores, Teen Stores, Party Stores, and Fitness Centers. DRSS is not a franchise operation. Upcoming news about DRSS can be found on their Facebook Page.