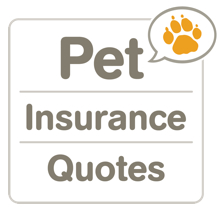 There is a plan available for every owner, every pet and every budget.
Columbus, Ohio (PRWEB) November 15, 2012
Could you afford $360 to save your pet's life?
How about $3,000? $5,000? What about $10,000?
Unfortunately most pet owners don't realize how expensive veterinary care is until their dog or cat gets sick or injured. Treatment for conditions like heart disease, cancer, hip dysplasia, torn ligaments and broken bones can cost thousands of dollars. And unlike human health care, where the patient pays for treatment after an emergency, veterinary clinics require payment before they will care for the animal. So if a pet owner is unable to pay they're out of luck and their pet will suffer.
Unless they have pet insurance.
Pet insurance is medical coverage for dogs and cats - and it's more affordable than most people realize. PetInsuranceQuotes.com collected data from more than 5,000 pet owners who requested quotes through their website. Below are some highlights from the company's analysis.

The average age of all pets was 3 ½ years old
90% of all quotes were for dogs and 10% were for cats
The most quoted dogs and cats were Mixed Breed
Average monthly premium for full dog coverage was $29.42
Average monthly premium for full cat coverage was $18.56
The company's analysis focused on average costs for dogs and cats but pet insurance plans range from as low as $8 to as high as $100 depending on the breed type, age, zip code and amount of coverage requested. Pet owners can also lower the cost of their policy by choosing higher deductibles, adjusting reimbursement percentages or reducing limits. Many companies also offer discounts if the pet is spayed or neutered while others offer a multiple pet discount. Some pet insurance companies even offer a discount if your pet is microchipped.
"Put simply, pet ownership is a responsibility," said Nick Braun, founder of PetInsuranceQuotes.com. "Most people can't afford to write a $5,202.74 check for hip dysplasia treatment, which is why a $1/day investment for pet insurance makes so much sense."
There are currently 12 companies offering policies in the U.S. and there is a plan for every type of dog, cat and budget. To learn more about pet health insurance visit PetInsuranceQuotes.com and see the full detailed analysis visit PetInsuranceQuotes.com/cost.