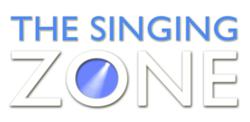 Beverly Hills, CA (PRWEB) November 15, 2012
Los Angeles based vocal coach, Per Bristow, creator of the online singing program Sing with Freedom and TheSingingZone.com recently released a video interview with a professional rock singer entitled, "Rock Singer on How to Sing with Freedom In Studio." Bristow interviews the singer, exploring how to begin from a place of freedom even in creating that gritty, classic rock kind of vocals. The key is to retain one's unique singing voice while developing an effective technique and connection to the music.
"Not only do rock singers want to create this really dynamic performance," explains Bristow, "but they also are going to have to do it take after take in the studio or even on stage. Because of that, they really want to learn how to sing better without losing that rough quality and make it repeat every time."
It sounds like quite the feat, especially considering some of the very famous voices of rock and roll history - ones that contain that raspy, gritty yell to them. The singer in the video brings up the notion that taking care of one's voice and ensuring that there is no resistance or obstruction is vital. Not only is this a physical manifestation but also a mental one as well. They discuss the long terms effect of being a singer and the mental blocks of learning and growing that come along with that - especially the negative self-judgement.
"What helped so much," the singer in the video says, "was when I realized I should stop being someone else. Be yourself and be happy with it. [Then] I can really explore the song and the boundaries of it...emotionally and physically."
So it is not simply the sound of the voice and creating freedom while maintaining that rock quality, but of freeing one's self mentally and emotionally. When a rock singer's voice is gritty and raw and cracks a little even, we often perceive that as being emotionally charged. Whereas if the singer were incredibly insecure about their ability, it could be perceived as a lack of confidence, or even that they "don't know how to sing."
The video discusses how getting back to basics and building a deep awareness of the physicality of singing - which is the basis of Bristow's own online singing lessons- can be the pathway to this. The singer comments, "I felt my whole body [became] engaged in the song."
Bristow comments, "There is no way that rock singers learn to hit high notes through a lack of confidence. Just being raw and real isn't enough to get the there. But it also is not as impossible as it may seem either, which is why I have developed an effective method to help singers achieve this freedom."
As the interview effectively suggests, a positive attitude and inner confidence are the factors that will really determine a singer's ability to soar. It is ultimately what we want as an audience from a performer. The ability to step out on stage in front of crowds of people and feel confident enough to sing powerfully. The ability to enter the studio knowing one's own capabilities and just having fun. It is the combination of openness, training, versatility, and inner confidence that will truly determine a singer's ability for success.
Per Bristow is a vocal and performance coach based in Los Angeles, California. He is the creator of The Singing with Freedom program and The Bristow Voice Method - the method that for more than 15 years, has empowered thousands of singers and speakers from over 100 nations to repair, build and free their voices. "The Bristow Voice Method is designed to bring the individual to significantly greater levels of well-being, self-confidence, creativity and health, in addition to dramatically and rapidly improve communication, presentation and performance skills." For more information on any of these programs, please visit http://www.TheSingingZone.com or http://www.PerBristow.com.