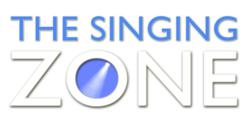 Beverly Hills, CA (PRWEB) November 21, 2012
Los Angeles based vocal coach, Per Bristow, creator of the online singing program Sing with Freedom and TheSingingZone.com recently released a video interview entitled, "Beginning Singer on Learning to Sing with Joy," in which Bristow interviews an elderly singer who decided to try his online singing lessons simply because he thought they would be fun. The interview showcases how it is possible not only to learn and grow at any age, but to enjoy the process of doing so.
The older man in the video interview has no desire to be professional to join a choir or barbershop group. He simply has the desire to connect to something he enjoys. Does it matter if he is the best singer in the world? Probably not. It does matter that he continue to challenge himself and explore his interests throughout the entirety of his life.
"It is so inspiring," comments Bristow, "to watch someone really enjoy learning. I think beginner singers of any age would benefit from changing their focus from how to be the best to how to sing better. It is a small shift mentally that can make a huge difference vocally and even in life in general."
Bristow's methods in his Sing with Freedom program delve into building a deep physical awareness of the voice. It is through that awareness that allows a student to create a sense of confidence and fun as they are no longer concerned about the sound being "right," but rather it feeling good. It is the lack of self-judgement that has allowed this singer to really expand his voice - to experience the methods from a place of enjoyment. The enthusiasm he exhibits while discussing his newfound range and learning how to hit high notes is infectious.
"It is not about pleasing someone else," he says, "It is about me. It is an expression. It's from the heart and something I have always wanted to do and I knew there must have been a way of bringing that out."
Clearly the value of this lies not only in the actual result of being able to sing better and what that sounds like, but also (and perhaps more importantly) in the journey. It is the experience of proving one's self capable of growth that creates really long standing effects. This is what creates confidence and self-esteem and therefore allows one to grow and expand even further. In this regards, online singing training can be a really beneficial activity for one's well-being and quality of life.
This video also talks about rhythm innately within humans: our pace when we walk, our breath and heartbeats. The music is there already. It's our own inner critic which stops us from exploring impulses we innately possess. Finding a little more joy and a little more fun in our creative impulse, as shown here can surely translate through our lives and relationships. We just have to remind ourselves not to be so goal oriented for a little while.
Per Bristow is a vocal and performance coach based in Los Angeles, California. He is the creator of The Singing with Freedom program and The Bristow Voice Method - the method that for more than 15 years, has empowered thousands of singers and speakers from over 100 nations to repair, build and free their voices. "The Bristow Voice Method is designed to bring the individual to significantly greater levels of well-being, self-confidence, creativity and health, in addition to dramatically and rapidly improve communication, presentation and performance skills." For more information on any of these programs, please visit http://www.TheSingingZone.com or http://www.PerBristow.com.