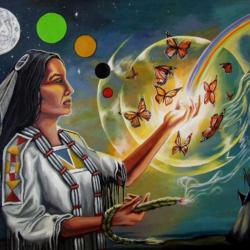 With this 'Giving Thanks' raffle we hope to share with the broad Family Voices community, through the families' eyes, the inspiration we see and feel every day. Lynn Pedraza, Family Voices Executive Director
(PRWEB) November 14, 2012
To enter Family Voices Fall "Giving Thanks" raffle, families can go to http://www.surveymonkey.com/s/FVGivingThanksRaffle. Entering takes about five minutes.
Family Voices Executive Director Lynn Pedraza said:
"The families and children we work with at Family Voices are our inspiration. We give thanks for their dedication, wisdom, joy, and strength of spirit. With this 'Giving Thanks' raffle we hope to share with the broad Family Voices community, through the families' eyes, the inspiration we see and feel every day."
More Information about the "Giving Thanks" Raffle:

One raffle drawing will be held on November 19 for entries between November 13 and November 18.
Another raffle drawing will be held on December 1 for entries between November 13 and November 30.
So, entering sooner gives entrants an extra chance to win, with less competition!
Entries will NOT be judged in any way, and winners will be chosen randomly. Family Voices may share entries on the organization's web site and Facebook page, as well as through other Family Voices outreach.
The winner of the first drawing will be announced on November 19 and the winner of the second drawing will be announced on December 1.
As part of the entry process, families are asked to share a photo of themselves with their child or children with special health care needs and/or disabilities.
About Traditions of "Giving Thanks"
There is an excellent article on the multi-cultural traditions of Giving Thanks available at [http://ethnictechnologies.com/newsletters/2011/11/10/givingthanks.html. It tells us that the roots of Thanksgiving go back to ancient Greek, Roman, and Egyptian civilizations. The ancient Chinese also celebrated "Chung Ch'ui," a three-day harvest festival.
Pongal, another ancient festival which is celebrated in South India, can be thought of as the Tamil equivalent to Thanksgiving in the United States. Other harvest festivals are enjoyed at a similar time in different parts of India.
Tet Trung Thu in Vietnam is a combination of Halloween and Thanksgiving. Apparently, according to Vietnamese folklore, parents worked so hard during the harvest that they sometimes neglected their children. To remedy this, activities stressing family solidarity and unity were celebrated at the end of the harvest. This tradition continues today.
The Japanese celebrate Kinro Kansha No Hi, a modern name for an ancient ritual called Niinamesai (Harvest Festival). It is the National Labor and Thanksgiving Day. Many people visit their local shrine or temple to give thanks for production, harvests, and each other.
In German-speaking countries, Thanksgiving is an autumn harvest festival called Erntedank.
Canadian Thanksgiving is celebrated in October to coincide with the end of the harvest season. The first Thanksgiving celebration in North America actually took place in Newfoundland 43 years before the Pilgrims landed in Plymouth. Martin Frobrisher, an explorer from England held a feast to give thanks for his safe arrival in the New World.
The American Thanksgiving holiday began as a gratitude celebration in the early days of the American colonies. It combined European and Native American traditions of giving thanks for a bountiful harvest. Centuries before the Europeans arrived, Native Americans had a rich tradition of commemorating the fall harvest with feasting and games.
For more information about the Family Voices Fall "Giving Thanks" Raffle, or about Family Voices http://www.familyvoices.org , please contact Family Voices Director of Communications and Strategic Initiatives, Melanie Rubin, mrubin@familyvoices.org or call 505-872-4774.