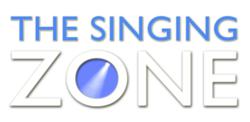 Beverly Hills, CA (PRWEB) November 28, 2012
Los Angeles based vocal coach, Per Bristow, creator of the online singing program Sing with Freedom and TheSingingZone.com recently released a video interview entitled, "Music Producer Chooses Online Singing Lessons," in which Bristow interviews a music producer /composer from Germany who decided to try his online singing lessons. The interview discusses why he was interested in voice lessons as well as how it has benefited his voice and his songwriting.
The interview helps showcase how it is beneficial for anyone in the music business to try singing. The producer speaks of his challenge in finding the right program to help him. Seeking out something that offers privacy and the convenience of easy accessibility. The singing program Bristow offers, an increasingly popular format in recent times, seemed like a wise choice. It makes sense why a producer would want to take online voice training - if not for his or her own benefit alone, then certainly to the mutual benefit of the singers with whom they work.
Bristow remarks, "A producer really needs to know what is going on vocally when they get into the studio. Having the knowledge of how singers create tension, and how they can relieve that tension, which is where my program stems from, in order to sing with greater ease and range. It can be so helpful in allowing them to help the singer through the process of recording."
Producers typically have a very thorough background in and knowledge of music in general, but not always in voice training. Often, their focus is on the mechanics of recording and mixing and not so much the mechanics of the voice. Not only would this be helpful in directing the production of other musician's projects, but it also proved to be inspiring work for this particular producer's own projects. He claims he once was embarrassed in comparison to the people he worked with when it came to his own singing voice. After finding an article Bristow had written and enrolling in the Sing with Freedom program to learn how to sing better, the man discusses how he now has greater confidence in his work.
"I work on my own material [now], " says the producer/composer, "I am composing and playing (guitar and piano). I do stuff now like a one man show, I play everything, I produce everything and now I sing."
The voice can be practiced like any other instrument. As the saying goes, practice makes perfect. It also makes a breeding ground for creativity. As one builds the skills necessary to perform, confidence also builds. It is the rise in confidence that really takes the pressure off of an artist, as it has for the man in this interview. It allows an artist to approach things in a way they hadn't been able to previously as they were perhaps too preoccupied with either comparing themselves to others or just with being good. It seems Bristow's approach offers his students the opportunity to discover their own true capabilities and not necessarily in comparison to what anyone else may be doing. The interview is thoroughly interesting, and not just for producers and definitely worth checking out. There are other videos posted on the site as well should this one prove inspiring.
Per Bristow is a vocal and performance coach based in Los Angeles, California. He is the creator of The Singing with Freedom program and The Bristow Voice Method - the method that for more than 15 years, has empowered thousands of singers and speakers from over 100 nations to repair, build and free their voices. "The Bristow Voice Method is designed to bring the individual to significantly greater levels of well-being, self-confidence, creativity and health, in addition to dramatically and rapidly improve communication, presentation and performance skills." For more information on any of these programs, please visit http://www.TheSingingZone.com or http://www.PerBristow.com.