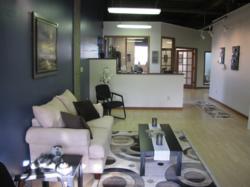 When we lose a pet, we lose a part of the family.
Edmonton, Alberta (PRWEB) November 14, 2012
Today it is not at all unusual to consider a pet as a member of one's family. Pets provide their owners with great joy and companionship. When a pet dies, many owners wish to provide their pets with a dignified service to mark their passing. This is now possible through the services available at the Edmonton-based Part of the Family Pet Memorial Centre which is celebrating their grand opening later this week.
The concept of a Memorial Centre specifically designed to meet the needs of pet owners who have lost their pets is based on the many requests the owners of the Centre received from pet owners throughout Northern Alberta.
Part of the Family Pet Memorial Centre is holding its grand opening celebrations from Thursday, November 15 to Sunday, November 18, 2012 from 10:00 a.m. to 8:00 p.m. The Centre is located at 11904 – 113 Avenue. All pet owners are invited to attend and pets are welcome.
City of Edmonton Councillor Kim Krushell will participate in the official ribbon cutting on Friday, November 16th at 3:00 p.m. Media are invited to attend this event and will be provided with a tour of this unique facility and an opportunity to interview the Centre's staff and management.
For more information, please contact:
Paul Guerette, General Manager
Part of the Family Pet Memorial Centre
Ph: 780.756.7387