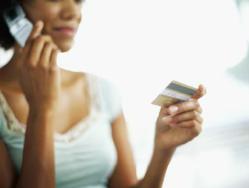 A majority of consumers have, undoubtedly, experienced at least one shopping experience that they would prefer to forget.
Irvine, CA (PRWEB) November 14, 2012
According to TollfreeNumber.ORG - a provider of 800 numbers to small and home businesses, Toll free numbers are a highly effective marketing and promotional tool and will be used in abundance during the 2012 holiday shopping season.
TollfreeNumber.ORG noted that they have received an influx of new 800 number registrations from business owners that are preparing for the 2012 shopping season.
The use of an 800 number to boost customer service and provide consumers with a more direct method of purchasing goods and services is quickly becoming a highlighted benefit of toll free numbers this holiday season. As a result, this holiday season it is speculated that holiday shoppers will be using toll free numbers to their full advantage by making Christmas holiday shopping less stressful and more convenient. TollfreeNumber.ORG has released valuable information that delves into the benefits of an 800 number for both consumers and business owners alike on their site.
A majority of consumers have, undoubtedly, experienced at least one shopping experience that they would prefer to forget. Whether it be a rude cashier or angry fellow shoppers who sought the same product that they did, the myriad of nightmare shopping tales during the holiday season is overwhelming.
Therefore, many consumers are now turning to toll free numbers to complete their holiday shopping and grab those coveted gifts without even leaving their homes. 800 numbers gives customers the option to shop via catalog or website, thereby taking the stress and frustration out of holiday shopping, while saving them time and money.
Another key perk that is driving many consumers to call 800 numbers to make their holiday shopping easier this year is the fact that a toll free number allows for them to have any issues resolved before making their purchase, as well as find out if there are any deals that may not be posted online or in store. Thus, they are able to get the best deal on the Christmas gifts that they have in mind, minus the crowded shop environments and hustle and bustle that the holidays have become synonymous with.
Consumers throughout the United States have, essentially, found a refuge in toll free numbers. In spite of the technological advancements that have occurred in the past decade, toll free numbers are still being relied upon as an important customer service enhancement tool.
TollfreeNumber.ORG is advising all holidays shoppers to choose companies that have toll free numbers, in that these retailers care enough about their customers to provide them with a free of charge and direct method of contact.
In addition, consumers will be able to have increased shopper confidence, given that they can rest assured that any issues that they may have with their goods can be resolved promptly by calling the toll free number.
At the other end of the spectrum, retailers are being urged to purchase toll free numbers before the holiday season is among us, as it will potentially boost their sales, reduce return rates and give them a much needed marketing boost in these tough economic times.
If you would like more information about this topic, please visit the TollfreeNumber.ORG website at http://www.tollfreenumber.org/holiday-shopping-made-easier-with-800-numbers/. You may also visit the website or call 1-800-951-9411 to purchase a toll free number.