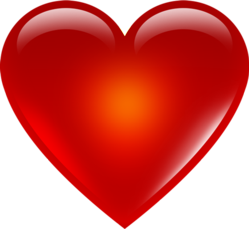 San Diego, CA (PRWEB) November 14, 2012
Fredly explains that the majority of larger companies in the match making industry are unethical and unscrupulous. These companies will lie, cheat, and steal to make a profit and make the rest of us look bad as well. With these companies, the bottom dollar and making a profit become more important than matching people and helping them find true love.
TRUTH TO KNOW ABOUT MATCHMAKING COMPANIES
1. When a company spends a fortune on advertising, chances are they have a high overhead and their focus is on bringing in more lonely victims that have money to spend. It is sad that matchmaking companies prey on the vulnerability and loneliness of their clients.
2. When a matchmaking company markets to both men and women there is a high probability that 80% of the people who respond are women. Unfortunately, the women that respond are rarely the type in which men want to meet. It won't be the beautiful girl without much baggage. It will be the average corporate woman who is successful and demanding, which is not usually a very good match for a successful man.
3. If a woman thinks she is going to meet her "knight in shining armor" at a matchmaking company, she might want to think again. If a successful man has spent money to meet a woman at a matchmaking company he's expecting her to look like a model (or close). And with 80% of the clients being women, what are their chances in finding that "Mr. Perfect?"
TIPS FOR FINDING A GOOD MATCHMAKING COMPANY
1. The company should be able to show you a lot of CURRENT pictures and profiles of potential candidates.
2. They should always show a photograph before each date. Don't buy the "No pre-judging" routine. Men are visual and they know what they like.
3. There should be evidence of a large database and evidence of a team of recruiters on staff.
4. The company should be able to give you a few reference numbers of happy clients. (No matter how high profile and confidential their client base is)
5. There should be many success stories of happily matched couples.
Ultimately, buyers beware. Think of matchmaking on par with used car sales. Most will steal you blind, but there are a few ethical matchmakers out there. Tthe smaller companies that can prove that they have a large database are the best bet. The more a company spends on advertising seems to be proportional with their lack of service. The best bet is a company that will spend money on recruiting versus advertising.