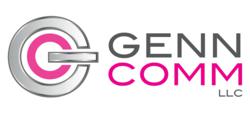 Whether our clients want exposure to moms, the media or the masses, or to open doors with new meaningful partnerships, we build programs which may have otherwise been just out of reach... It's like six degrees of separation through GennComm.
Los Angeles, CA (PRWEB) November 13, 2012
Toy and consumer products veteran Genna Rosenberg has launched a new agency,GennComm, LLC, focused on Communications, Strategy and Connections. GennComm will execute on Public Relations, Social Media, Strategic Marketing and Business Development campaigns for clients in a myriad of industries including toys, licensing, consumer products, technology, luxury goods and more. GennComm also has an ImaGENNation division that will develop and market unique product innovations with a variety of manufacturing partners, as well as advise clients on product improvements and line extensions for existing products.
"Whether our clients want exposure to moms, the media or the masses, to develop and execute-on strategic marketing initiatives, or to open doors with new meaningful partnerships, realizing our clients' goals is our top priority," said Genna Rosenberg, Principal at GennComm. "We already have an amazing team at GennComm, and continue to build our bench strength with knowledgeable and seasoned marketers who will use their powerful relationships, creative vision and strategic know-how. Our mission is to build traditional and social PR programs, as well as brand-building campaigns that exceed expectations, and which may have otherwise been just out of reach…. It's like six degrees of separation through GennComm."
GennComm's Current Client Portfolio Includes:
Entertainment and Technology Innovators, such as Internet pioneers JibJab and their new multi-platform kids entertainment property StoryBots™; cutting-edge 3D animators and entertainment content producers SD Entertainment, and the brand creators at TCKL Inc. for their kids' property The Drip Drops™. Toymakers, including, Cra-Z-Art® for the new Lite Brix™ Super Light Building System; Playhut® for the Mystixx Vampires™ fashion doll line; and Wicked Cool, LLC for its diverse new portfolio including Scanimalz™ plush and Teenage Mutant Ninja Turtles® novelties launching in 2013. Individuals, including renowned educational consultant, Disney author and California teacher of the year from 2007, Alan Sitomer; Horror Artist and TV personality Robb Ortel; and, parenting expert and media personality, Stacy Kaiser.
About Genna Rosenberg: Genna Rosenberg is the Principal of GennComm, LLC. Prior to launching GennComm, Rosenberg was most recently Executive Vice President, Strategic Marketing, Communications & Business Development for Imperial Toy LLC. She also led toymaker JAKKS Pacific's Global Communications and Investor Relations Strategies for more than 11 years, rising to the level of Senior Vice President, Communications, Investor Relations and Philanthropy. During that time she represented the Company to media, investors, licensors and other key stakeholders, and helped integrate 15 acquisitions during the Company's meteoric rise to become third largest diversified US toymaker. Rosenberg has far-reaching relationships, and over the years has been a strategic and public ambassador for many of today's most beloved and classic kids' brands with licensing industry giants including Disney, Nickelodeon, Marvel, Sanrio, HIT Entertainment, Warner Bros, Sony, Mattel, Hasbro, World Wrestling Entertainment, UFC, and many more. She is a spokesperson to worldwide media on toy industry issues, and is also deeply passionate about children's philanthropy. At JAKKS Rosenberg formalized JAKKS Cares™, under which she directed donations which totaled more than $50 million and positioned the Company as a leader in Corporate Social Responsibility. She currently holds three Board positions with Camp Ronald McDonald for Good Times, the Toy Industry Foundation, and Women in Toys, for which Rosenberg co-chairs the annual Wonder Women in Toy Awards dinner, which will be held on Sunday, February 10, 2013 in New York City. Rosenberg has been active on several Toy Industry Association Committees for many years, and GennComm is a proud Toy Industry Association member. Rosenberg is a member of the Los Angeles Community Leaders group. She was also a PR News 2003 PR Professional of the Year Finalist; Los Angeles Business Journal 2009 and 2010 Women Making a Difference Award Finalist for Executive and Philanthropist of the Year (respectively), and was the 2010 Wonder Woman in Toys 'Woman to Watch' Winner. Rosenberg graduated from the University of Maryland College Park College, with a Double Major in Journalism with a Public Relations Emphasis, and Women's Studies in the class of 1995.