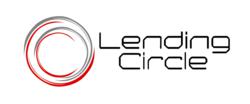 …partisan bickering among the country's leaders could pose a serious threat to confidence in the U.S. economy.
San Francisco, CA (PRWEB) November 20, 2012
With the U.S. Presidential election out of the way, one source of uncertainty has been removed from the thoughts of the American public. However, a Reuters poll of economists after the election show a rising concern over the fiscal cliff that looms at the end of 2012. A vast majority of the economists polled feel that any partisan bickering over the coming budget crisis will create serious harm to the U.S. economy.
Even though the majority of economists surveyed said they are certain that political leaders will avoid falling over the January 1st fiscal cliff, they also said that any partisan bickering among the country's leaders could pose a serious threat to confidence in the U.S. economy. The fiscal cliff is a group of spending cuts and tax hikes worth $600 billion that are due to hit the U.S. on January 1, 2013.
Though there is daily posturing by both sides, both President Obama and the senior Republican leaders, including defeated presidential hopeful Mitt Romney, have stated their desire to cooperate in finding a swift solution to the looming fiscal cliff dilemma.
The Reuters survey showed 42 out of 50 economists feel that fractious budget talks will cause harm to consumer and investor confidence. The remaining eight economists surveyed were neutral rather than optimistic.
Michael Hanson, senior U.S. economist at Bank of America-Merrill Lynch said; "The uncertainty around the cliff has and will continue to weigh on activity. You've seen signs of that in capital goods spending - orders and shipments -- and it's very possible that we'll see hiring hit towards the end of the year, or early next year, depending on how the negotiations turn out."
Other recent polls and surveys already show the effects of the uncertainty generated by the fiscal cliff. Growth in sales, spending, borrowing, and hiring have all continued to be weak, and the system is now vulnerable to any shocks.
While the economists surveyed were concerned about potential partisan fighting, 46 out of 55 still felt that politicians will come to an agreement by years' end. The question though, was whether the agreement would be a permanent one or simply a stop-gap measure.
About The Lending Circle
The Lending Circle, a division of Sunovis Financial, works to address the great pent-up need for financing nationwide, and will help borrowers with their needs whatever they may be. Their broad network of lenders is positioned to provide capital where it can do the most good.