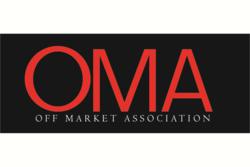 Sales of high end real estate has also seen an uptick, driven at least in part by the desire of the sellers to unload their property before the fiscal cliff deadline.
San Francisco, CA (PRWEB) November 27, 2012
January 1, 2013 is the date that tax cuts expire and spending cuts go into effect in the U.S., and has been named the fiscal cliff by the U.S. media. Worry over an impending fall over this fiscal cliff has many of America's wealthy unloading stocks, real estate, and business prior to the January 1st deadline.
Financial advisers point to the potential of capital gains taxes increasing to 25 percent from the current 15 percent, increases in dividend tax rates to as much as 43 percent from today's 15 percent, estate taxes rising to 55 percent on estates over $1 million, and other taxes as the major impetus for America's wealthy to dump their assets now in order to save millions of dollars in taxes. As a result, many are taking a close look at their portfolios to see what could or should be sold off now in order to avoid potentially higher taxes next year.
"Under almost any scenario, it makes sense to take the gains this year," said Gregory Curtis, chairman and managing director of Greycourt & Co. "Clients aren't selling willy nilly. But if they can and they have a huge gain, they're selling now."
Rick Newman, Chief Business Correspondent at U.S. News, thinks that the fiscal cliff situation and sell-off of stocks could create a buyers market for stocks, especially if we plunge over the fiscal cliff.
In addition to stock sales, owners of private businesses have also been busy selling in advance of the fiscal cliff. As an example, a business owner who sells a business for $10 million now could pay $1 million less in taxes compared with a sale in 2013.
Sales of high end real estate has also seen an uptick, with mansions in California, New York, and Florida recently selling for many millions of dollars. These sales have been driven at least in part by the desire of the sellers to unload their property before the fiscal cliff deadline.
A sell off of such large proportions could have large and lingering impacts on both asset prices and future tax revenues in the U.S.
Roberton Williams of the Tax Policy Center said that it will be hard to predict the impact of all this selling, since there are other forces at work in the economy. At the least, it could put downward pressure on the value of hard assets and stocks.
He also said that all this income-shifting could make revenues more volatile and unpredictable. It might also result in the government raising less than expected during the first year or two of the tax increase. "The government may come out ahead this year, but lower the next year."
The Reagan era tax hikes provide a historical background. In 1986 the capital tax rate was schedule to go from 20 percent to 28 percent the following year. Tax revenues from capital gains skyrocketed to $52 billion in 1986, more than double the 1985 revenues. However, the following year when tax rates increased to 28 percent saw a drop of half in capital gains tax revenue.
BNY Mellon Chief Economist Richard Hoey weighed in recently. He expects the fiscal cliff will be fixed in the first few days of 2013 if it is not fixed in the last few days of 2012, according to his most recent Economic Update.
About The Off Market Association
The world is changing and has changed. Old ways of doing business don't always apply. The Off Market Association (OMA) brings a new, exciting and visionary way to do business to all our members.
OMA uses a cutting edge technology and platforms, a deal desk, and extensive contacts across the US for commercial real estate transactions, bank note sales, small business advising and SBA loan services. The OMA is affiliated with Sunovis Financial and Genesis Capital to provide investors with access to capital and quick financing.