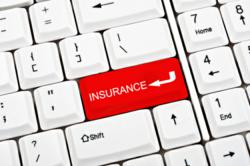 Without [a health insurance policy], Americans could pay up to $700 a year as a penalty for not finding a policy.
Orange, California (PRWEB) November 14, 2012
All the media surrounding the elections pit party supporters against party supporters. In the end, Obama - some would call it Obamacare - won. Meaning the health care plan the President sent into effect in 2010 should proceed as normal. It's completion is scheduled for 2014.
And by that time, everyone should be on some sort of health insurance plan. Without one, Americans could pay up to $700 a year as a penalty for not finding a policy. The penalty is hoped to be an incentive for families and individuals alike to seek the coverage they should have.
While employers with 50 or more employees will be required to offer coverage for employees, many may not be able to afford it. Leaving them to fend for themselves in seeking individual plans.
Public health insurance exchanges are being formed to help ease this burden, but consumers should consider all options before signing with a policy.
HealthCompare, the nationally recognized health insurance comparison site, does just that. Helping families and individuals find policies they can afford, but mostly importantly that are effective.
Visit HealthCompare for help fulfilling new individual health insurance requirements brought on by the recent re-election of President Obama.
About
About Health Compare: HealthCompare was launched in 2009 to work with brokers and carriers to help individuals and families easily research, compare, buy, and enroll in the right health insurance plan at the right price. Based in Orange, Calif., it delivers accurate, customized, health insurance quotes for the country's diverse population.
Through a unique partnership with its sister company, CONEXIS, HealthCompare has the ability to quickly reach thousands of COBRA-qualifying consumers and provide them with COBRA alternatives at the moment they become eligible for COBRA benefits. This provides these consumers with an opportunity to enroll in individual or family plans and potentially save hundreds to thousands of dollars on COBRA premiums and, at the same time, rewards referring brokers with referral fee income for the life of each policy.
For more information, visit http://healthcompare.com/ or call 888.748.5152.