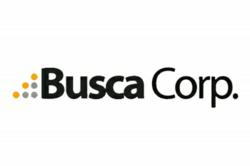 Ramon Toledo "I am honored to have such an exceptional Board to collaborate with during our exciting growth, and I am confident that we will create new ventures that fundamentally impact and improve the Latin and Hispanic Markets."
La Jolla,Ca (PRWEB) November 14, 2012
Busca Corp. a leading digital entertainment network headquartered in La Jolla, California, with offices in Tijuana, Mexico City, Silicon Valley and Santiago, Chile, announced today the addition of three new members to its Advisory Board , and a new Sales Director to its world class executive team.
Joining the Busca Corp. Advisory Board are Justin Kuykendall, Alexis Falquier, and Matthew Bruno. Alex Loam joins the company as its new Digitale Sales Director.
Mr. Kuykendall is the CEO and founder of Pulpo Media, a leading digital Hispanic media company. Previously, led Fusion's Publisher Network into the nation's second largest advertising network. In addition, Justin managed marketing and advertising programs at Ask.com (IAC) and Wind River (Intel). Mr. Kuykendall brings to Busca Corp.'s Advisory Board a wealth of experience in business development, marketing and campaign management.
Mr. Falquier is the Managing Director of Mexico City-based MFO Capital SA. de CV. Previously, he served as a partner at McKinsey, in addition to being the firm's Managing Director, Founder of Operations, and a member of its global finance and banking practice committee. Mr. Falquier brings to Busca Corp.'s Advisory Board in-depth experience in management consulting, investment banking and private investment.
Mr. Bruno advises early stage start-ups and mature corporations around the world. Previously, he worked in broadcast radio management at CBS, was the VP and co-founder of the Dial (acquired by Loudeye), and achieved world-class negotiation skills during 10 years with Microsoft where he forged links with JVs and developed extensive commercial partnerships on virtually every continent. Matthew Bruno brings to Busca Corp.'s Advisory Board a proven track record of achieving exceptional business results.
Mr. Loam, who is an engineer with more than 15 years of experience, has worked as a digital executive producer, content producer, and marketer. He has been attached to such high profile projects as Correo Web, El Foco, Televisa (EsMas.com), Tralix and Prodigy MSN, he strongly believes that society has barely tapped into the awesome power of the Internet to connect people across time and space with a single click or swipe. Additionally, Alex Loam worked for Microsoft for over 7 years becoming a savvy expert in the digital realm. As Busca Corp.'s new Sales Director, Mr. Loam will leverage his in-depth knowledge of audience metrics and analytics, seasoned sales, leadership and negotiating skills, and proposal development and evaluation expertise.
"Busca Corp. has assembled an outstanding group of advisors who have a long track record of innovation in the Digital World," commented Busca Corp.'s Founder, President and CEO, Ramon Toledo. "I am honored to have such an exceptional Board to collaborate with during our exciting growth, and I am confident that we will create new ventures that fundamentally impact and improve the Latin and Hispanic Markets."
For more information or media inquiries, contact press(at)buscacorp.com or
(858) 454-5111.
About Busca Corp.
Busca Corp. (http://www.buscacorp.com/) is a digital entertainment network in Mexico, Latin America and the U.S. Hispanic market. The company has offices in La Jolla and Baja, California; Tijuana and Mexico City, Mexico; and Santiago, Chile. Busca Corp is a culturally rich and diverse corporation, with over 60 employees dedicated to niche markets around the world, and to leveraging partnerships with leading firms, including MSN, Yahoo and Sony. In addition to SanDiegoRed.com, the company's primary properties include levelup.com, metatube.com and tarreo.com.