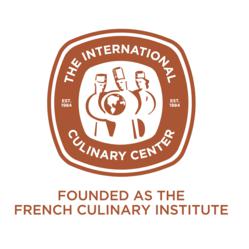 New York, NY and Washington, D.C. (PRWEB) November 14, 2012
One of the world's premier training programs for chefs has teamed up with the world's leading expert in selection science, behavioral economics, and human performance to boost our nation's small business sector and job creation. The International Culinary Center and Gallup will launch a new, research-based assessment of entrepreneurial talent as part of the identification and training of culinary students. This pioneering initiative will help demonstrate - in a scientifically-based fashion - that chefs are more likely to succeed when their culinary skills and training are combined with entrepreneurial empowerment as early in their career as possible.
"Chefs and restaurateurs comprise over 7% of the all the small and medium business entrepreneurs in the United States, employ approximately 12 million people across the country, and are arguably some of the most important catalysts to economic recovery for our nation. But until now, no one has proceeded to systematically identify the entrepreneurial talents that help distinguish successful chefs," said Sangeeta Badal, PhD, lead researcher for Gallup's Entrepreneurship and Job Creation initiative.
The International Culinary Center's program, initially launched with $3 million in scholarships to be provided to eligible students, aims to:
Identify Entrepreneurial Potential
Based on years of research and development, Gallup has created an assessment that helps to identify high performing entrepreneurs. This assessment will be administered worldwide by The International Culinary Center and Gallup, both online and at over 45 offices combined, to assess entrepreneurial potential in new and existing culinary students with an aim to provide developmental feedback to all participating students. In addition, financial scholarships will be awarded on the basis of past performance, experience levels, and future potential of the candidate.
Entrepreneurial Training and Support
The Gallup-ICC program will provide highly targeted and strategic support and training to the entire cohort, with special focus on those identified with 'high potential,' to accelerate their chances for sustaining success. Utilizing Gallup's scientifically-validated tools for launching and growing new restaurant businesses, the program will not only help culinary students understand their entrepreneurial strengths and weaknesses but also educate them on how to build productive partnerships, drive customer engagement, and contribute to their communities.
"Chefs until the end of the 20th century were manual, blue collar workers preparing food. Today, chefs are the ultimate entrepreneurs, spanning multiple industries such as entertainment, nutrition, technology, humanitarian efforts, and of course restaurants. They are small retail owners, real estate developers, cultural icons and neighborhood revitalists," said Dorothy Cann Hamilton, CEO and founder of The International Culinary Center, with an alumni network of more than 15,000 graduates.
"We see chefs and restaurateurs as new catalysts for our economy. We want to change the way the world thinks of the culinary arts from merely fringe vocational training to an entrepreneurial career as vital as the degrees obtained from the best of the Ivy League," said Hamilton.
"Gallup knows more about human development and performance than any organization in the world," said Brandon Busteed, Executive Director of Gallup Education. "We have spent decades studying entrepreneurship and the best methods to identify and empower the innate talents necessary for entrepreneurial success. We are very excited to bring the power of our research and tools to these future job creators to help boost our nation's economy, especially in the small business sector at this critical time."
About Dorothy Cann Hamilton and The International Culinary Center
Dorothy Cann Hamilton founded the renowned French Culinary Institute in New York in 1984, recently re-named The International Culinary Center with its expansion of its famed Total ImmersionSM method into Italian and Spanish cuisine. The International Culinary Center, which has a graduation rate of 92%, an average of 6.2 job postings for every graduate (based on 5,000 job postings in 2011), and exceptionally low student loan default rates, has graduated more than 15,000 career culinary professionals including Bobby Flay, David Chang and Dan Barber. In addition, Dorothy Cann Hamilton is the Chair Emeritus of the American Institute of Wine & Food and has previously served as Chairman of the Board of the James Beard Foundation. Hamilton has received numerous honors over her 40-year career in culinary education, including the prestigious Ordre National du Mérite (National Order of Merit Award) from the French government and the 2006, 2010 and 2012 IACP Award of Excellence for Vocational Cooking School.
About Gallup
Gallup delivers forward-thinking research, analytics, and advice to help leaders solve their most pressing problems. Combining more than 75 years of experience with its global reach, Gallup knows more about the attitudes and behaviors of the world's constituents, employees, and customers than any other organization.
Gallup consultants help private and public sector organizations boost organic growth through measurement tools, strategic advice, and education. Gallup's 2,000 professionals deliver services at client organizations, through the Web, and in more than 40 offices around the world. For more information, visit http://www.gallup.com.
MEDIA CONTACT:
For press inquiries, please contact:
International Culinary Center: Agnes Hansdorfer at ahansdorfer@culinarycenter.com
Gallup: Lauren Kannry at lauren_kannry@gallup.com