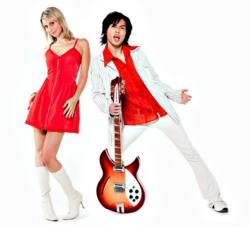 Studio City, CA (PRWEB) November 14, 2012
Studio City Sound, the Los Angeles recording studio whose recent clients include Kelly Clarkson, Jason Derulo, Fraser T Smith, Dwight Yoakam, and Rod Stewart, will provide a live webcast performance of Layla Lane's Pop Spot Live from the Joint in West L.A. on Wed., November 14, 2012 from 7:30pm to 10pm.
This event, Studio City Sound's first official mobile webcast, inaugurates a new service in the studio's HD video production package, which includes Panasonic AGHPX170 HD cameras, a Datavideo HD switcher and recorder, along with ProTools HD for the world class audio. This webcast will be a full four-camera shoot.
Owned and operated by Grammy-award winner Tom Weir, Studio City Sound now offers live-stream broadcasts on the Studio City LIVE Ustream channel & has attracted over 400,000 viewers. (http://www.ustream.tv/channel/studio-city-sound-live)
Layla Lane's Pop Spot is a wildly compelling variety show featuring all new segments, celebrity guests, prizes, and a full musical set by rock duo Layla Lane. Special guest celebrities include singer Lori Ruso and Psychic Ron Bard.
Proceeds benefit VH1's Save the Music Foundation, which aims to keep music programs alive in public schools. Due to recent budget cuts in education, music programs across the country are struggling to provide for their students. VH1's Save the Music donates musical instruments to public schools and raises awareness of the importance of music as an integral part of a well-rounded education. For more information on this event and VH1's Save the Music, please see the foundation's website: http://www.vh1savethemusic.com.
Donations can be made via Layla Lane's website:
http://www.laylalanemusic.com/news/408.html.
Contact Studio City Sound: http://www.studiocitysound.com