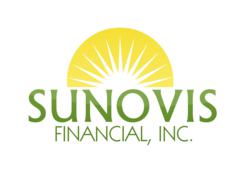 … small businesses represent over 99 percent of U.S. employers according to the U.S. Small Business Administration.
San Francisco, CA (PRWEB) November 30, 2012
The recently released National Federation of Independent Business Optimism Index ticked up 0.3 points in October to 93.1 versus a reading of 92.8 in September. This is the highest reading for the index in five months, and was largely driven by a projected pickup in sales volume by the small business owners surveyed.
Surprisingly, even though small business owners are beginning to regain their optimism about the economy, a record 23 percent also said that they were uncertain about economic conditions in the coming six months. The survey was conducted prior to the presidential elections, which may have contributed to this record number, however, the majority of respondents pointed to a lack of clarity regarding regulatory and tax policies as their major reason for uncertainty.
"Uncertainty about the election has been a major impediment to spending because the presidential candidates offered very disparate policies for the economy," William Dunkelberg, the NFIB's chief economist, said in a statement. "If owners are unable to even predict the direction of the economy let alone the pace of growth, uncertainty will seriously impede spending and hiring."
Optimism regarding sales and capital investments led the gains in the Optimism Index. There was a 2 point rise in the respondents' outlook for sales, up to 3 percent. Capital investments by small businesses over the coming three to six months also rose by one point, with 22 percent of respondents planning on such investments.
The Outlook for hiring remained the same as in September, with just 4 percent of small business owners saying they planned to create new jobs. An additional 16 percent said they had job openings that they have been unable to fill, down 1 percent from September.
Both expectations for improved business conditions and willingness to expand remained unchanged from September. Just 2 percent of those surveyed felt business conditions would show improvements six months from now, and 7 percent felt that it is a good time for expansion.
The National Federation of Independent Business Optimism Index was created by surveying 2,029 small business owners in the month of October 2012. Small business is defined as those with less than 500 employees, and these small businesses represent over 99 percent of U.S. employers according to the U.S. Small Business Administration.
About Sunovis Financial
Every small business is important to local communities and even more important in rebuilding the American economy. Today more than ever, small businesses need capital and assistance to thrive, and that is what Sunovis is focused on. Sunovis is an SBA specialist, and offers short-term business loans that focus on business health rather than credit scores.