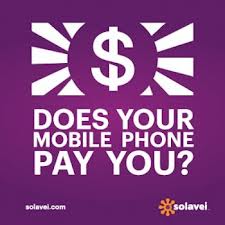 Geneva, Illinois (PRWEB) November 13, 2012
Solavei offers only one plan, and it includes unlimited voice, text and data for $49. Solavei runs off on one of the top networks in the country and allows the use of any unlocked compatible cellular device. Consumers have the option of purchasing a new device at the time of signing up or utilizing a current phone that is both GSM compatible and unlocked. Solavei also allows the consumer to keep the same phone number through an easy porting process. Complete details of the plan and process can be found on Bestcellcompany.com.
Solavei is able to offer the affordable plan because of the marketing approach taken to attract new customers. The lack of national advertising and celebrity endorsements save the company hundreds of millions of dollars and this accounts for the price point. A "word of mouth" approach has been the driving force behind the brand's launch and as more individuals learn of the service it will continue to grow in this manner. For such a young company, exceptional growth has already been witnessed. In fact, it was just recently released that after only 6 weeks, Solavei has over 65,000 paid members and have paid out over 1 million dollars in commissions thus far.
In addition to saving money on the monthly bill, consumers have the chance to earn money for promoting the cellular telephone service to friends, family and acquaintances. Solavei pays $20 monthly for every three consumer that are introduced and signed up. There are also other bonuses and monthly rewards that members can achieve. Payment occurs indefinitely while the phone is active. Although promotion of the service is not required to take advantage of the low cost cell phone service alternative, it does offer an additional income source to those interested. Participation in the promotion aspect of Solavei is completely voluntary.
Signing up for Solavei service under the right team is crucial for those looking to use this as an additional income source. "We have seen tremendous growth over the past month, and the initial reaction to Solavei has been tremendous! The consumer reaction has been outstanding, as they are initially shocked at the low price point of $49 for unlimited everything," says Ryan Fletcher, REVO12 team member and website owner at Bestcellcompany.com. "They are so excited over the product that they begin to share the news with friends, family, coworkers, and anyone else they engage in conversation with. It is a very exciting time to be a part of this."
Solavei has a special promotion running through November 30th for new customers. "If you sign up for Solavei prior to November 30, 2012 the first month of service is free, and if you use your own unlocked GSM compatible phone the SIM card is free as well. This is a savings of $78, which is an incredible value," adds Mr. Fletcher. Additional information regarding the promotion can be seen on Bestcellcompany.com
About Bestcellcompany.com: Bestcellcompany.com is a website offering information on Solavei, the service plan, compensation plan, services, and Solavei news. Interested consumers can also check their device eligibility directly on the site, compare cell phone plans and also enroll in the unlimited talk, text and data plan for $49 per month. The website is run by Ryan Fletcher who is part of REVO12, a top producing Solavei team.