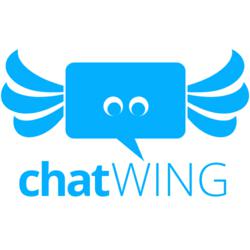 New York, NY (PRWEB) November 15, 2012
Commodity trading is now considered as one of the strongest activities in the world of finance today. According to many professionals, commodities are always present in the market, despite the fact that they have unpredictable patterns sometimes. Chatwing Dev Team, a company specializing in the field of online chat, has created a chat widget that can help commodity traders discuss trends and overall consumer behaviour.
Visitors can start chatting in the Chatwing homepage right away, but its efficiency is best exemplified once it is installed to any website. In a website, the Chatwing chatbox has the capability to generate traffic at any point of time. According to some website owners, their websites had spikes of visibility that reached up to 50%. Sometimes, the percentage goes higher, depending on website activity and content posted.
Chatwing's free chat box can help commodity traders in many possible ways. The Chatwing Team has observed that hundreds of discussions can spark in a single chatroom. Smart commodity traders can participate in these discussions to gather information about consumers. Smarter community traders can maintain websites so they can monitor the responses of people. Since Chatwing app is all about global communication, website owners can benefit from it a lot.
The Chatwing Development Team believes that the field of commodity trading will continue to improve, as long as online communication is not taken out of the equation. Chatwing's free chat widget, on the other hand, will have more necessary upgrades so that its users will gain effective online chat experience all the time. Additionally, the upgrades will ensure the overall stability and speed of the Chatwing app.
About Chatwing.com
Chatwing.com specializes in the new field of website chat. Over years, the Chatwing team has introduced live chat widget for hundreds and thousands of blogs. The Chatwing application bridges people from many parts of the world, creating global synergy through the Internet. The shout box can be installed in just seconds, and it can be used for varying purposes such as leisure and Internet marketing. It also allows a user to customize the size, color, and name of the widget. Chatwing is 100% free for everyone.