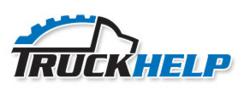 Portland, OR (PRWEB) November 14, 2012
TruckHelp (http://www.truckhelp.com), an online retailer for truck parts and accessories announced today that it surpassed 5,000 customers mark after being live for a year.
"We are excited to hit this milestone," said Alex Bessarab, company co-founder and CEO. "We faced a lot of challenges trying to reach the right audience and build the site, we wanted to make sure it's easy to use and checkout process is fast. We receive great feedback from our customers and that is what we strive for, after creating several thousand of them, we know we are on the right path," added Alex.
TruckHelp carries over 11,000 parts and has access to thousands more from reputable brands and manufacturers. Some of the brands currently available for purchase include Fleetguard, Baldwin, Donaldson and even OEM offerings from the likes of Cummins and Volvo Truck Parts.
Parts and Accessories is not the only vision of TruckHelp, the company has been busy creating an advertising platform for truck sales, launched in August this year. "We started developing truck platform as soon as we launched our e-commerce business last year," says Serg Aspidov, co-founder and CTO of TruckHelp.
"Everything thats available out there just screams last century, we wanted to build a platform that uses latest technologies and doesnt look like 1950's newspaper, and we see huge opportunity in that," Serg proclaimed.
"There is lots of vital data to consider when purchasing commercial trucks, however, not a lot of it is currently organized. We had to overcome a lot of issues regarding data standardization to build unique tools for both, consumers looking to buy and dealers looking to sell. The main goal was to make it easy to use for everyone involved," added Serg.
TruckHelp's Trucks For Sale platform is available at no charge for individual sellers as well as dealers. Upload service for dealers advertising large inventories is offered for free as well.
About TruckHelp
TruckHelp (TruckHelp.com) is an online destination for heavy duty trucks, parts and accessories. The company was launched in late 2011 and offers large inventory of commercial truck parts and trucks for sale from dealers nationwide.