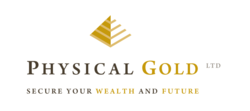 Commodities will most definitely hold their value over time, especially in time of financial crisis
(PRWEB UK) 14 November 2012
Republican Representative Jerry O'Neill, a legislator from Columbia Falls has asked that his wages are paid in gold and silver coins.
The request has been made as he is unsure of the certainty and strength of the American dollar.
The sceptical lawmaker sent his request via letter to the Montana Legislative Services after discovering a loophole in the states law. A clause by the US Constitution states that, 'No state shall make anything but gold and silver coin a tender in payment of debts.' The Republican sees the money he is owned from the government as a debt – and would therefore like it paid in gold and silver coins.
O'Neill believes that since Obama has been voted President for a further four years and with the huge national debt already in excess of $16 Billion, the American dollar does not have a strong future. With such high national debt he believes that the bottom will soon fall out of the dollar.
Currently O'Neil is awaiting the legislative services response, although is happy to be raising awareness of loopholes and the impact of what would happen if the U.S currency collapses.
A spokesperson from Physical Gold commented on the request by the Montana lawmaker, 'Commodities will most definitely hold their value over time, especially in time of financial crisis, so we can understand the behaviour of O'Neill, whether the state of Montana accept his request is an interesting decision.'
Physical Gold is continuing to watch the latest dollar and gold developments with interest.
Physical Gold Ltd is a leading UK gold dealer, helping investors diversify their portfolios with innovative investment solutions. Renowned for their ground breaking products such as the Sipp gold and Gold Accumulation Account, the firm specialise in providing customers with tailored assistance in sourcing the best gold for their personal requirements. Based in London, the team are BNTA accredited and have an unrivalled knowledge of the gold market as well as an exceptional understanding of the general financial markets.