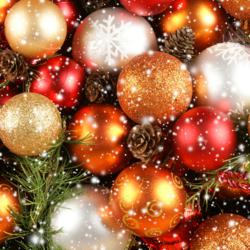 OH my God, I just love your poem. It's wonderful. Hope I can get through it without bawling! Thanks again, Michelle
Providence, Rhode Island (PRWEB UK) 15 November 2012
Thanksgiving will soon be here. And then Christmas, Chanukah and New Year's. There's truly no time like the holidays for so many wonderful, fun-derful occasions.
People everywhere are making the most of this special time and spreading maximum holiday cheer with original poems, speeches and toasts written just for them by PoemsToGo. Amy Miller, president and founder of PoemsToGo says "Our personalized poems make any holiday party or event utterly unforgettable."
The whole point of PoemsToGo for the holidays is this: Customers can make a completely personal, one-of-a-kind statement. So there's no reason at all for anyone settle for off-the-rack greeting cards or run of the mill canned communications.
PoemsToGo is unique because they write their poems, speeches and toasts strictly from information that customers provide. For family, for friends, for co-workers or for anyone, the result is completely personalized holiday poems, heartfelt Thanksgiving day speeches, uproarious Christmas toasts and much more, all of them hitting the mark with humor, with emotion and with oodles of holiday spirit.
"PoemsToGo" can write the perfect letter, toast, speech or poem for any holiday event," explains Miller. For holidays or for all kinds of occasions all year long -- including birthdays, weddings, anniversaries, bar and bat mitzvahs, retirements, eulogies and more -- PoemsToGo is an acknowledged leader, serving tens of thousands of customers all over the world for near twelve years.
This year, customers can send holiday greetings, wishes and thoughts in a way that really makes them special and personal -- both for the sender and the recipient. PoemsToGo makes it easy, affordable and fun! For full details, including samples of real PoemsToGo efforts, Amy Miller invites all to visit the brand new PoemsToGo web site for complete information including real life samples of Poems, Speeches and much more.
Make the holidays brighter, warmer, more loving and more memorable than ever -- with original poems, speeches and toasts from PoemsToGo.
Contact: For more details, please call Amy Miller at 401-270-7386 or visit PoemsToGo.