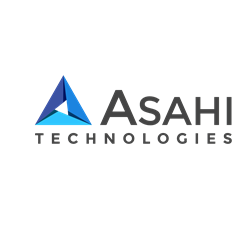 At Asahi Technologies, we have laid emphasis on converting business ideas into applications. Our developers create cutting-edge applications using Mono Touch that enable businesses to meet the emerging market for touch screen applications
(PRWEB) November 14, 2012
The popularity of Apple devices around the world, especially the iPhone and iPad has increased the demand for applications in iOS. To ease the touch application development, Mono Touch a touch application platform helps developers create touch screen applications for iPhone and iPad devices. Bringing this technology closer to businesses, Asahi technologies have announced touch application development using Mono Touch.
According to a recent study, the market for touch display user interfaces is expected to rise from $16 billion in 2012 to $31.9 in 2018, stressing the importance to develop touch-based applications for various devices. Easing this demand among users, Mono Touch API (Application Programming Interface) an open-source and cross-platform tool helps developers to build iOS applications in iPhone and iPad using C#. Based on Mono framework, developers can use short, simple and maintainable codes with incredible features like LINQ and Lambdas to develop applications. In addition, Mono Touch is powered with Cross Platform Development, which allows applications to be adaptable for Windows, iOS, and Android platforms.
"At Asahi Technologies, we have laid emphasis on converting business ideas into applications. Our developers create cutting-edge applications using Mono Touch that enable businesses to meet the emerging market for touch screen applications," stated Vinod Subbaiah, the CEO of Asahi Technologies.
To help businesses know more about Touch Application Development, Asahi Technologies provides a free online consultation to clients letting them understand their Mono Touch options. The firm also offers touch development using Sencha Touch, Android SDK and PhoneGap.
About Asahi Technologies
Asahi Technologies is a New York based web design and development firm that provides software consulting and Web solutions to small and medium level businesses all across North America. Asahi Technologies specializes in responsive design, cloud computing, online marketing, mobile application development and open source technologies. Under the leadership of Mr. Vinod Subbaiah, who himself started his career as a software programmer, Asahi Technologies' team comprises of experienced software professionals having extensive knowledge of technology with B2C and B2B operations. The firm's headquarters is located in New York City, NY.