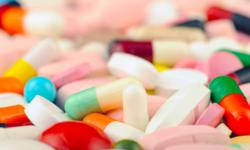 What gives cyclodextrin the edge over other carriers is the ability to increase apparent solubility and dissolution of drugs which are poorly water soluble
(PRWEB UK) 14 November 2012
Efficiency and precision are two essential requisites for a drug delivery system and cyclodextrins can deliver on both accounts. Research by The Chemical Blog indicates that many different carriers have been tested, but recently cyclodextrins seem very appealing to researchers due to their ability to form complexes and temporarily alter chemical and physical properties of drugs to facilitate delivery. Importantly, no strong covalent bonds are formed, and in solution under specific conditions, the complex is easily dissociated and the trapped molecule is released.
Certainly what gives cyclodextrin the edge over other carriers is the ability to increase apparent solubility and dissolution of drugs which are poorly water soluble. The complexes formed trap the guest molecule inside the ring, while remaining water-soluble on the outside. This acquired attribute facilitates contact with the surface of the biological barrier where the drug is being administered (e.g., skin, mucosa or the eye) without disrupting its lipid layers, resulting in increased permeability and bioavailability. Then there's also the "Febreze" effect, where cyclodextrins can eliminate unpleasant odours or taste, to make the drug more appealing to the patient.
Furthermore, with increased solubility, concentration required to be effective can be significantly reduced, which means it's less likely to become irritant for point of application. While travelling through your body, encapsulation also reduces the occurrence of any interaction with other chemicals, as the drug is safely inside the ring and out of reach. Upon arrival to its final destination, the drug is released from the complex gradually, and can be absorbed effectively with free levels never excessive to the point of being damaging. This release can be controlled by various mechanisms, including changes in pH, density or osmosis and can be tailored to reach a specific target. This "trick" can be achieved by using modified cyclodextrins, such as acylated or alkylated versions, which delay or accelerate delivery as needed.
Formation of a complex with cyclodextrin also has a significant impact on the drug's stability. For any damage to occur to inactivate the drug, it actually needs to undergo chemical reactions. However, while safely inside the cyclodextrin's ring, it is unreachable and therefore undestroyable. Cyclodextrins can be seen as shields, preventing dehydration, hydrolysis, oxidation or photodecomposition, and improving shelf-life. Finally, complexation with cyclodextrin facilitates handling and formulation of oils and liquids, as it converts them to crystals or powder, which can be conveniently used in drug formulations.
The use of cyclodextrin as a drug delivery "bus" is still in its infancy, and currently there are only about 30 products commercially available, including Nicorette and Voltaren. However, many other products have been tested and showed potential results, including the humble Ibuprofen. Furthermore, cyclodextrin is also being used in some novel approaches to drug administration, including nanoparticles, liposomes and other targeted delivery systems and it is likely that products resultant from these studies will become available soon.
REFERENCES
Salústio P J, Pontes P, Conduto C, Sanches I, Carvalho C, Arrais J, and Cabral Marques H (2011) Advanced Technologies for Oral Controlled Release: Cyclodextrins for Oral Controlled Release. AAPS PharmSciTech. 12(4): 1276–1292.
Tiwari G, Tiwari R, and Rai A K (2010) Cyclodextrins in delivery systems: Applications. J Pharm Bioallied Sci. 2(2): 72–79.