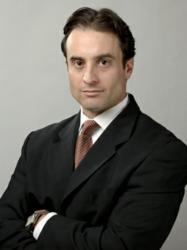 Knowing these statistics is a good reminder to be more careful on the road during the holidays
Kingston, PA (PRWEB) November 14, 2012
Pennsylvania crash statistics from the past three years indicate that Thanksgiving is the busiest holiday of the year when it comes to Pennsylvania car accidents. In 2009, there were 1,239 crashes on Thanksgiving, and 2010 saw 1,389 crashes on the holiday. The 1,232 crashes in 2011 were the most of any holiday that year as well. The Pennsylvania Department of Transportation, which collects the crash statistics, also gathers information for the pre and post holiday periods, indicating that overall, Thanksgiving crashes exceed even New Year's accidents.
David S. Smacchi, an attorney with DLP in Kingston, PA, says, "Knowing these statistics is a good reminder to be more careful on the road during the holidays, but with increased traffic and holiday distractions, more accidents are still bound to occur." Attorney Smacchi has focused his practice on car and truck accidents since 1999, and he offers some practical tips and advice for staying safe on the road this Thanksgiving.
Avoid distractions.
Do not talk or text while driving, and eliminate other distractions such as eating, fiddling with your radio or GPS, and even involved conversations with passengers. Keep your focus on the road.
Don't drink and drive.
This may seem obvious, in addition to drunk driving being illegal. But impairment begins to occur at low levels of intoxication, and though it may be legal, the result is slower reaction time and lowered inhibitions, which lead to foolish choices on the road.
Don't speed.
This is another no-brainer, but maintaining awareness of your speed at all times can be difficult. Remember that the time saved by speeding is inconsequential compared to the risks associated with speeding.
Plan ahead.
Know your travel route and plan for a detour, if possible, in case you encounter heavy traffic on your preferred route. Get plenty of rest before you embark to avoid drowsy driving, which can be as dangerous as drunk driving.
Use care in bad weather.
November weather is unpredictable, and cold temperatures combined with precipitation bring slick road surfaces. Slow down, allow more space between your car and other vehicles, and pass with care.
Despite taking extra precautions, accidents do happen. If you find yourself the victim of a car accident causing injury, you may be entitled to monetary compensation, and Attorney Smacchi at DLP can help.
###
DLP is a full-service law firm whose Pennsylvania car accident lawyers are committed to representing clients with compassion and dedication. With offices in Moosic, Kingston, Honesdale or Hazleton, DLP serves all of Northeast Pennsylvania. For a free consultation, call DLP toll free at (877) DLP-9700 or (877) 357-9700.