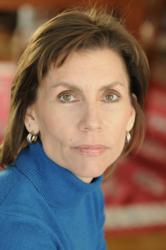 "We are grateful to Oceangate Records for their generosity in allowing us to share this great song from the 'Big Man,' says Dr. Barbara Van Dahlen, founder and president of Give an Hour.
Washington, DC (PRWEB) November 15, 2012
Give an Hour, a national nonprofit organization providing free mental health services to veterans of Iraq and Afghanistan, their loved ones, and their communities, has partnered with Oceangate Records to use its song "There's Still Christmas," featuring Clarence Clemons, for its holiday 2012 fundraising campaign. Give an Hour will receive a donation for each purchase or download.
Oceangate Records is proud to contribute to this most worthy organization, which is close to the heart of musician and songwriter Dennis Bourke, a decorated combat veteran who can personally empathize with the cause of Give an Hour. Bourke states that "when life seems hopeless for veterans struggling with the ghosts and images of their time away, we hope that 'There's Still Christmas' will bring them some joy and mostly hope that no matter what you've endured, there is something wonderful in life to look forward to."
Give an Hour provides resources to overcome the many obstacles service men and women and their families face upon return from deployment as they seek to recover and reintegrate into their civilian lives. Give an Hour recognizes that the strain of deployments and the stress and of combat affect many more people than just the service member and his or her immediate family. Ripple effects across a service member's social networks are expectable. Spouses and significant others, children, mothers, fathers, and friends — all can be affected, which means over 20 million Americans might need assistance with the complicated process of reintegration as service members come home. There is no limit to the number of sessions one can receive – help is available for as long as it is needed.
"We are grateful to Oceangate Records for their generosity in allowing us to share this great song from the 'Big Man,' says Dr. Barbara Van Dahlen, founder and president of Give an Hour. "We know that raising awareness and reducing the stigma surrounding mental health care happens in many different ways. We need to continue to find ways to reach people with our message and to raise funds to continue our good work, and partnering with Oceangate Records in this way is a wonderful opportunity to do so," Dr. Van Dahlen adds.
About Oceangate Records
Back in 1981 musicians Jim Nuzzo and Dennis Bourke were blessed to have the opportunity to share some time with Clarence Clemons and record these marvelous Christmas tunes. He poured himself into the project, donning a Santa hat and really capturing the essence of the season. We had hoped that these recordings would have graced the airways back in '81, but we were too late approaching the record labels that year. Subsequently, Clarence's career skyrocketed with the Red Bank Rockers, a hit song with Jackson Browne, and of course his tremendous run with Bruce Springsteen and the E Street Band. With his passing in June 2011, we were all saddened to lose this American rock icon. One of the beauties of recorded music is its eternal power to play on long after the artist is physically gone. Clarence has a parting Christmas gift to us all with these soon to be holiday classics. Open up your hearts and listen to the "Big Man" say Merry Christmas to the world.
About Give an Hour
Give an Hour is a nonprofit 501(c)(3) that develops national networks of volunteers who are capable and committed to responding to chronic issues within our society. Founded in 2005 by Dr. Barbara Van Dahlen, a licensed clinical psychologist practicing in the Washington, D.C., area, Give an Hour is currently dedicated to providing free mental health services to military personnel, their loved ones, and hometown communities affected by the ongoing conflicts in Iraq and Afghanistan. Give an Hour's volunteer mental health professionals pledge to give one hour of their time each week and now number more than 6,400. These licensed providers are located in all 50 states, D.C., Puerto Rico, and Guam. To date, they have donated more than 70,000 hours of free counseling, valued at approximately $7 million. To learn more, visit http://www.giveanhour.org or http://connected.giveanhour.org.