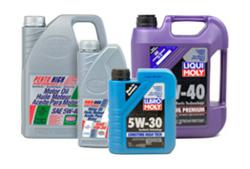 These oils aren't sold in grocery stores
Old Saybrook, Connecticut (PRWEB) November 15, 2012
FCP Euro president Nick Bauer announced today that the company will carry the complete lines of Liqui-Moly & Pentosin Oils through the FCP Euro and Import websites. The addition of these brands to the FCP Euro and Import sites will allow the company to provide an even greater degree of choice for its customers on top of their already impeccable customer service.
When making the announcement, Bauer stated, "These Pentosin & Liqui-Moly Oils set FCP apart from competitors once again, with their diverse functionality for improving a vehicle's longevity. They aren't sold in regular marts, like grocery stores, and are of the highest quality industry standards meeting the set by [Volvo](/Volvo-parts/) standards, BMW standards and more."
By directly selling these Pentosin & Liqui-Moly Oils and Additives, FCP Euro and Import can ensure that its customers enjoy the highest quality products once again, as well as furthering FCP's commitment to quality customer service. FCP specializes in providing the most comprehensive array of OEM auto parts for Volvo, Mercedes, BMW, Volkswagen, Audi, Toyota, Nissan, Honda, Hyundai, Subaru, and Kia. ASE certified staff members are available to assist customers in selecting and installing the parts sold through the FCP Euro and Import websites.
About FCP Euro and FCP Import
FCP is dedicated to providing the highest quality OEM and aftermarket auto parts at the lowest prices in the automotive marketplace. FCP Euro delivers BMW, Volvo parts, Volkswagen, Audi, Mercedes and Saab auto parts to its customers throughout the world, while it's sister company FCP Import offers Toyota, Nissan, Honda, Hyundai, Subaru and Kia auto parts to it's worldwide audience. FCP orders many of its parts direct from the manufacturer and ships from their warehouse in Old Saybrook, Connecticut. This allows FCP to pass the savings along to their customers and provide them with the best possible deals on the full range of auto parts for virtually all European and Asian makes.
Call us toll free at 877-634-0063