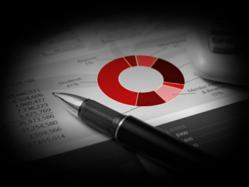 I have lived and breathed ERP manufacturing software for nearly 40 years...
Clinton Township, MI (PRWEB) November 15, 2012
Godlan, an ERP manufacturing software specialist and Infor Gold Channel Partner representing the Midwest and the Southeast, announced today the hiring of Phil Osborn as senior business consultant. Osborn joins Godlan's professional services organization, the team responsible for Infor SyteLine ERP installations.
Osborn most recently served as senior business consultant within Infor's ISC group, gaining a wealth of SyteLine, manufacturing, and accounting experience during his 20-year tenure – and becoming a familiar face in the SyteLine community. Prior to his consulting career, Osborn was the chief financial officer for a division of ITW where he was an integral part of their Symix 2.6 implementation.
Osborn commented, "I have lived and breathed ERP manufacturing software for nearly 40 years. Godlan is the logical next step in my career, and I am excited to work with their team of Manufacturing Performance Specialists."
With well over 80 successful implementations of Symix and SyteLine (Progress and SQL versions) under his belt, Osborn also brings to Godlan his experience as a CPA and a strong and varied knowledge-base that compliments his extensive industry experience.
Godlan was awarded North America SyteLine ERP Partner of the Year in 2011 and is an approved Infor Gold Channel Partner serving customers for twenty-eight years. For more information, visit http://www.godlan.com or call 586-464-4400.
About Godlan, Inc.
Godlan is a leading manufacturing performance specialist that has been implementing integrated technology solutions since 1984. As an approved Infor Gold Channel Partner with a focus on Infor SyteLine ERP, Godlan supports the implementation of world-class processes and best practices throughout discrete manufacturing organizations. For more information about Godlan, its mobile application InSync Anywhere, or Infor SyteLine ERP manufacturing software demos, call 586-464-4400 or visit http://www.godlan.com.