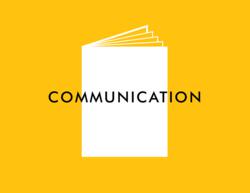 New York City, NY (PRWEB) November 15, 2012
With Spark:Communication design entries arriving right up to the final deadline and four competitions to manage, judging Spark was a "recipe for chaos," said Spark founder, Peter Kuchnicki, "But somehow it all came together beautifully. Our team of volunteers, led by Spark Special Events Manager, Claire Woolf, juggled all the loose ends and made it happen. Our new judging tally system, using QR codes and tablets or smartphones, was a real breakthrough. Many thanks to UI designer Jessie Canon!"
The Spark Design Awards are a series of competitions that encourage and honor designs that make the world a better place. First held in 2007, the awards are focused into four competitions per year. Spark:Communication is for Graphic, Package, Brand, UX and Interface, Apps, Motion and Environmental/signage design.
"In 2012, we had submissions ranging from elegant event announcements to punchy packaging," said Clark Kellogg, Spark Adviser. "Our top vote getter was 'Discovery Science—the Human Element' by Director Sawoozer Wang of Taipei's +AKITIPE STUDIOS, It's a video promotion for the Discovery Science cable TV channel. Inspired by Plato's four classical elements, it celebrates scientific discovery with a treatment that mashes up mythology, philosophy and technology."
The Spark:Communication jurors chose 24 professional winners, including 4 top Spark! Awards, 6 Golds, 5 Silvers and 9 Bronzes. In addition, there was a Silver and a Bronze in the non-profit category and 1 student Spark!, 2 Golds, 3 Silvers and 1 bronze. Seven countries were represented, with US and South Korea submitting the most designs.
All the design entries can be viewed at the Spark Website in the Gallery Section.
The highest award in Spark:Communication is called the Spark!. Winning designs were:
Discovery Science - The Human Element
Pirate Supply Store website
Heidelberg Engineering Exhibit
Alonzo King Lines Ballet
And the Student Spark! was the We Are Youth Campaign
SPARK WINNERS PANTHEON
Spark! Discovery Science - The Human Element Sawoozer Wang Akitipe Studios
Spark! Pirate Supply Store website Adam Brodsley Volume Inc.
Spark! Heidelberg Engineering Exhibit Mitchell Mauk Mauk Design
Spark! Alonzo King Lines Ballet Brian Jacobs Brick Design
Gold AIGA 2011 National Conference branding and collateral Eric Heiman Volume Inc.
Gold The Standard 5 Kit Hinrichs Studio Hinrichs
Gold Altaz CF6 Stylus Packaging Benjamin Chia elemental8
Gold Legendary Heros Cinematics Sawoozer Wang Akitipe Studios
Gold Answer the Call Kit Hinrichs Studio Hinrichs
Gold PUBLIC Bikes Kit Hinrichs Studio Hinrichs
Silver Felix Brand and Packaging Will Thomas Continuum
Silver Mercury Payment Systems Brian Jacobs Brick Design
Silver SpontaneousInterventions Erik Adigard M-A-D
Silver 826 Valencia website redeisgn Eric Heiman Volume Inc.
Silver McDonald's People Exhibit Mitchell Mauk Mauk Design
Bronze BSA Space Brand Identity Lee Moreau Continuum
Bronze Security Map Jayoung Lee AhnLab
Bronze PACT Packaging Yves Behar fuseproject
Bronze 1:AM app Dennis Crowe VehicleSF
Bronze Wonka Premium Ice Cream Kit Hinrichs Studio Hinrichs
Bronze Golden Gate Girder Kit Hinrichs Studio Hinrichs
Bronze PUBLIC WORKS Catalog Kit Hinrichs Studio Hinrichs
Bronze University of San Francisco Case Statement Kit Hinrichs Studio Hinrichs
Bronze One Show Annual Kit Hinrichs Studio Hinrichs
NON-PROFIT WINNERS
Silver Transparency International Campaign Sophie Everett Transparency International
Bronze Select Bus Service Graphics & Interface Design Team 34th Street Partnership
STUDENT WINNERS
Spark! We Are Youth Campaign Student Design Team Art Center College of Design
Gold Other Press Yumi Nakamura School of Visual Arts Student
Gold Visibleco Kyuha Shim Rhode Island School of Design Student
Silver Korean Dining "DADAM" Kim Dahee Hong Ik University Student
Silver ICA Interactive Promotion Kyuha Shim Rhode Island School of Design Student
Bronze Femme Fatale with Literature Kkim Dahee Hong Ik University Student
WINNERS IN NEXT SPARKBOOK
The winners of these Awards will become the stars of the next Spark Design Awards Annual, to be published next year. The 2011 Awards edition was recently published and is available at Amazon.
More information about this organization and these competitions can be found at the Spark website landing page at http://www.sparkawards.com
Spark is proudly sponsored by Autodesk, Core77, ArchNewsNow, Archinect, Bustler, Pluo Consulting and RIOT Creative Imaging.
BONUS INFO
Firm Friends
These design firms, organizations and companies have consistently supported Spark through its formative years. Together we have built the Spark Design Awards and laid a strong foundation for
the future.
Addis Creson, Gee + Chung Design, Plantronics
Ammunitition Group, Global Design Network, Propeller
Antenna Group, Herman Miller, Hong Kong Polytechnic Univ.
Art Center College of Design, Hewlett-Packard, RKS Design
ASTRO Studios, Inc,. Hong Ik University, Samsung Art & Design Institute
Birsel+Seck, Humanscale Design Studio, School of Visual Arts
California College of the Arts, IDEO, Seoul National University of Science & Technology
Carbon Design, Isay Weinfeld, Skidmore, Owings & Merrill, LLP
Chrysler, Karim Rashid Inc., Smart Design Worldwide
Continuum, FGI Interactive, Springtime, Marcio Kogan Architectos
D.Light Design, LUNAR Design, Steelcase
Daedalus Design, Marmol Radziner + Associates, Stuart Karten Design
Danny Cheng Interiors, Metaphase Design Group, Studio Hinrichs
DYSON, Normand Couture Design, Susan Grant Lewin Associates
ECCO Design, One & Co, UC Berkeley College of Environmental Design
Essential, Inc, Orange22 Design Lab, Volume Inc
FUEGO, Otis College, Whipsaw Inc
Fuseproject, Pentagram Design, Whirlpool Corporation