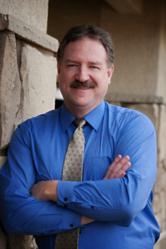 San Luis Obispo, CA (PRWEB) November 16, 2012
Michael Colleran, D.D.S., utilizes a variety of techniques to treat the different stages of periodontal disease. The early stage is called gingivitis and is characterized by sensitive gums that tend to bleed easily, particularly when being brushed or when eating. As the gums begin to pull away from the teeth, tartar can accumulate below the gum line and create the perfect conditions for the unchecked growth of bacteria. Scaling and root planing is an important gum disease treatment that removes this plaque and gives the gums a chance to heal. Even gingivitis has been demonstrated to cause systemic problems like low birth weight and some forms of cancer, among other problems.
Dr. Colleran removes the hard deposits of tartar from the teeth roots with hand instruments and ultrasonic technology. The teeth are scraped to remove the tartar and then polished to provide a clean surface that the gums can attach to. This gum disease treatment is very effective at stopping the progress of gingivitis into more advanced stages of periodontal disease. It is important to note that patients who receive this treatment must maintain proper at-home dental care in order to keep the disease from progressing.
Some patients may require a local anesthetic to numb the affected area, and the lips and gums may take up to several hours following the procedure before they are no longer numb. Preventing gum disease is the best method of treatment. Scaling and root planing is a treatment that is done in the early stages of gum disease to prevent it from progressing. If the disease is in the advanced stages, other treatments may be necessary.
Most adults have some form of gum disease; recent studies estimate that 47.2 percent of Americans have some severity of gum disease. By following proper procedures of brushing, flossing and having regular checkups, a person may be able to reduce the severity of the disease. A dental professional can diagnose whether it is serious enough to warrant gum disease treatment. More information on periodontal disease can be found at http://www.slotownsmiles.com.
Michael Colleran is a general dentist offering patients personalized dental care for San Luis Obispo, CA since 2002 Dr. Colleran attended Cal Poly, San Luis Obispo for his undergraduate studies and University of the Pacific, School of Dentistry in San Francisco for his professional training. He is part of one percent of dental professionals providing the most recent FDA cleared laser procedure for gum disease and periodontal treatment. Dr. Colleran is a nationally renowned dental author and lecturer and an expert on laser dentistry. To learn more about Michael Colleran, DDS and his dental services visit his website at http://www.slotownsmiles.com.