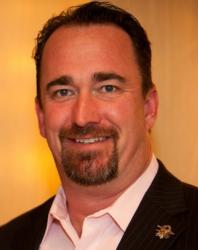 We are proud to support future foodservice leaders...
Boca Raton, Florida (PRWEB) November 15, 2012
Ray Welch, president of Boca Raton, Florida based ThirsTea™ Corporation, has been nominated to serve as Chairman of the International Foodservice Manufacturers Association (IFMA) Educational Foundation. Founded by IFMA in 1972, The Foundation serves to award scholarships and internships to students pursuing a career in the foodservice industry.
"It's an honor to be asked to serve as chairman for the foundation," said Welch. "The students we help and scholarships we offer have the opportunity to shape and direct the foodservice industry. As an industry, we will face many challenges in the future. We are proud to support future foodservice leaders with the tools needed to successfully overcome those challenges."
The IFMA Educational Foundation is a nonprofit organization dedicated to contributing 100 percent of funds raised toward scholarships for culinary, marketing or food science students. Founded by IFMA in 1972, the Foundation has raised more than $1 million, enabling hundreds of students to take their place in the foodservice industry.
Welch, who has been a member of the IFMA Educational Foundation for several years will succeed Andy Glaser, Vice President, Kellogg's Specialty Channels. "Andy's leadership resulted in one of the most successful fundraising years in foundation history. Even in tough economic times, he was able to impress the importance of education and get our member companies, and leaders, to donate. I hope to keep that momentum going through my term as chairman."
About ThirsTea™ Corporation:
Established in 1977, ThirsTea™ is a privately owned corporation headquartered in Boca Raton, Florida and is committed to providing the highest quality beverage concentrates. They enjoy wide distribution in the foodservice industry throughout the country as well as internationally. ThirsTea™ beverage products are produced in Florida, Texas, Kentucky and California. For more information visit thirs-tea.com.
About International Foodservice Manufacturers Association (IFMA):
IFMA is a leading trade association comprising more than 300 of the world's most prestigious food, equipment and supply manufacturers in the $600 billion foodservice industry, as well as related marketing service organizations, trade publications, distributors and brokers. IFMA's mission is to serve as a business partner to its members by bringing them relevant, actionable services that are fundamental to their business assessment, planning and execution. For more information visit ifmaworld.com.