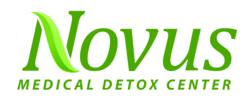 After the pill mills close, there are just the addicts left who will face an extremely difficult and dangerous withdrawal
New Port Richey, FL (PRWEB) November 20, 2012
There is currently an escalating problem with so-called "prescription" or "drug tourists"—people whose prevalence have made drug overdoses the leading cause of accidental death in dozens of states, including Ohio, Florida, Kentucky and Utah, according to NBC news. These "prescription tourists" visit Florida's pill mills and then return to their home states with prescriptions for high dosages of harmful drugs to sell. Novus Medical Detox warns against the dangers of prescription tourists and pain clinics, and advises those who are dependent on drugs to seek out safe, medically supervised detox programs.
Prescription tourists will come to Florida to obtain painkillers and thereby enable addicts by selling the purchased drugs to them. NBC states that these tourists are based in a variety of states, but investigators in Kentucky, Ohio and West Virginia—where authorities have already cracked down on local pill mills—are among the busiest trying to track trips to Florida, Georgia and elsewhere (1). Unfortunately, these pill mills care only about making money and not about properly and correctly diagnosing and dealing with pain.
"What these prescription tourists don't understand is that Florida and other states with pill mill problems are cracking down and creating new laws so that this doesn't continue and cause an even higher drug epidemic in our country," commented Kirk Burness, Director of Novus Medical Detox. "After the pill mills close, there are just the addicts left who will face an extremely difficult and dangerous withdrawal."
People who may become addicted to drugs from these "tourists" need a safe, effective and fast detox facility that can get them back on their feet and back to a normal life.
Novus Medical Detox employs the latest technology to help every patient get through withdrawal in a fast, easy and safe manner. They provide a high degree of attention and comfort, with 24/7 medical supervision of each patient's progress and care at the facility. Unlike many detox facilities, Novus pays particular attention to strengthening their patients' bodies through a proprietary I.V. vitamin mix and other supplements that are tailored to each individual, making the detox process as painless as possible. This vitamin protocol is an advanced medical discovery that allows Novus to handle the toughest of drug abusers, and is tailor-made to the individual's needs, drug history and physical condition.
Novus Medical Detox has more than a 90% completion rate of people who start their medical detox at the facility.
While "cold turkey" withdrawals are extremely dangerous, Novus' detoxification programs have a high success rate. Once patients have completed a detox program, they can then move on to rehab and support programs, if warranted. Novus helps patients to take that first step toward reclaiming their lives, and provides the nurturing, supportive environment they need in order to do so.
● Each patient is treated individually, using a combination of natural supplements, nutritious meals and extensive use of nutrient-enriched I.V. treatments.
● Patients have 24/7 access to nursing care and withdrawal specialist assistance.
● Patients are given instructions on how to continue with supplements, and are helped to select an after-care program.
To learn more about the Novus Medical Detox Center and its addiction and abuse programs, visit http://www.NovusDetox.com.
About Novus Medical Detox Center
Novus Medical Detox Center offers safe, effective alcohol and drug treatment programs in a home-like residential setting. Located on 3.25 tree-lined acres in New Port Richey, Fla., Novus is licensed by the Florida Department of Children and Families as an in-patient medical detox facility. Novus is known for minimizing the discomfort of withdrawal from prescription medications, drugs and alcohol by creating a customized detox program for each patient, incorporating medication, natural supplements and fluid replenishment—putting dignity and humanity back into drug detoxification. Patients have 24/7 medical supervision, including round-the-clock nursing care and access to a withdrawal specialist, and enjoy comfortable private or shared rooms with a telephone, television, DVD player and high-speed Internet access. For more information on the Novus Medical Detox Center, visit http://www.NovusDetox.com.
(1)Welsh-Huggins, Andrew. Msnbc.msn.com. July 8, 2012. "'Prescription tourists' thwart states' crackdown on illegal sale of painkillers," http://www.msnbc.msn.com/id/48111639/ns/us_news-crime_and_courts/t/prescription-tourists-thwart-states-crackdown-illegal-sale-painkillers/