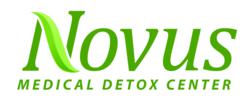 Because the abuser can get a much higher, more dangerous dosage by by-passing the time-release characteristic of the drug, we often see more serious withdrawal symptoms
New Port Richey, FL (PRWEB) November 26, 2012
OxyContin in the workplace seems hard to believe, but the fact of the matter is that many workers who are injured on the job or at home will be prescribed painkillers to alleviate pain. According to a recent article, early or extended use of narcotic painkillers can lead to addiction problems, which further complicates a worker's ability to recover from injury and return to work (1). Novus Medical Detox may be the only detox facility that can handle the extreme cases before it's too late, due to their proprietary protocols for reducing or eliminating the painful, and sometimes deadly, withdrawal process after OxyContin abuse.
When an employee is prescribed these highly addictive drugs, serious side-effects may occur, including (2):
● respiratory depression (slowed breathing)
● nausea
● sedation
● dizziness
● vomiting
● headache
● dry mouth
● mood changes
● overdose
In addition to recovering employees who are physically ill, a recent study conducted by the California Workers Compensation Institute found that workers who received high doses of opioid painkillers to treat back injuries were away from work three times longer than workers with similar injuries who took lower doses (1), leading to a decrease of productivity in the workplace.
Novus says that due to the rampant and often irresponsible action of physicians writing scripts without thoroughly educating themselves or their patients as to the dangers of OxyContin, people need to become informed through other avenues. Novus encourages employers to help inform their workforce about the dangers of this overly-prescribed medication. Employees who may become addicted to OxyContin need a safe, effective and fast detox facility that can get them back on their feet and back to work.
Novus Medical Detox employs the latest technology to help every patient get through OxyContin withdrawal in a fast, easy and safe manner. They provide a high degree of attention and comfort, with 24/7 medical supervision of each patient's progress and care at the facility. Unlike many detox facilities, Novus pays particular attention to strengthening their patients' bodies through a proprietary I.V. vitamin mix along with other supplements, making the detox process as effective and comfortable as possible. This nutritional vitamin protocol is an advanced medical discovery that allows Novus to handle the toughest of OxyContin abusers, and is tailor-made to the individual's needs, drug history and physical condition.
Novus Medical Detox has more than a 90% completion rate of people who start their medical detox at the facility.
While becoming drug-free is the primary goal, patients say that they experience newfound respect and care for their total health, making them physically, emotionally and mentally stronger. They are then more capable of completing successful rehab programs, returning home and getting back to their normal lives and jobs, being productive workers and contributing members of society.
"OxyContin is one of the more difficult drugs to stop using," commented Kirk Burness, Director of Novus Medical Detox. "Because the abuser can get a much higher, more dangerous dosage by by-passing the time-release characteristic of the drug, we often see more serious withdrawal symptoms."
While "cold turkey" withdrawals are extremely dangerous, converselyNovus' detoxification programs have a high success rate. Once patients have completed a detox program, they can then move on to rehab and support programs, if warranted. Novus helps patients take that first step toward reclaiming their lives from OxyContin, and provides the nurturing, supportive environment they need in order to do so.
● Each patient is treated individually, using a combination of natural supplements, nutritious meals and extensive use of nutrient-enriched I.V. treatments.
● Patients have 24/7 access to nursing care and withdrawal specialist assistance.
● Patients are given instructions on how to continue with nutritional supplements, and are helped to select an after-care program.
To learn more about the Novus Medical Detox Center and its OxyContin addiction treatment programs, visit http://www.NovusDetox.com.
About Novus Medical Detox Center
Novus Medical Detox Center offers safe, effective alcohol and drug treatment programs in a home-like residential setting. Located on 3.25 tree-lined acres in New Port Richey, Fla., Novus is licensed by the Florida Department of Children and Families as an in-patient medical detox facility. Novus is known for minimizing the discomfort of withdrawal from prescription medications, drugs and alcohol by creating a customizeddetox program for each patient, incorporating medication, natural supplements and fluid replenishment—putting dignity and humanity back into drug detoxification. Patients have 24/7 medical supervision, including round-the-clock nursing care and access to a withdrawal specialist, and enjoy comfortable private or shared rooms with a telephone, television, DVD player and high-speed Internet access. For more information on the Novus Medical Detox Center, visit http://www.NovusDetox.com.
(1)Cherryinjurylaw.com. June 15, 2012. "Painkillers and Workplace Injury: Higher Costs and Hampering of Recovery Time", http://www.cherryinjurylaw.com/blog/2012/06/painkillers-and-workplace-injury-higher-costs-and-hampering-of-recovery-time.shtml
(2)Drugfree.org. Accessed October 31, 2012. "OxyContin." http://www.drugfree.org/drug-guide/oxycontin