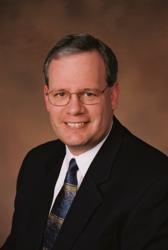 Duluth, GA (PRWEB) November 16, 2012
Jeff Harrington, CEO of Atlanta-based fire protection engineering firm Harrington Group, Inc., has recently been asked by the Fire Protection Research Foundation (FPRF) to serve on the advisory panel for their new project, Evaluation of Water Additives for Fire Control. The role of the advisory panel is to advise on the overall work plan, recommend selection of contractors, and provide input on project interim & final reports.
The FPRF has launched this project because there are many water additives available that claim to provide advantages for fire control and vapor mitigation. FPRF's goal is to evaluate those water additives in order to clarify the fire protection benefits of using water with additives for fire suppression, versus using water without those additives. The results of this project will directly relate to NFPA 18A, Standard on Wetting Agents, as well as other National Fire Protection Association (NFPA) projects, including NFPA 850, Recommended Practice for Fire Protection for Electric Generating Plants and High Voltage Direct Current Converter Stations.
Jeff Harrington, P.E, FSFPE, is the Founder and CEO of Harrington Group, and is a registered fire protection engineer with over 35 years of experience in fire protection design, property loss control, and code consulting. He is a frequent author and lecturer on a wide variety of fire protection engineering topics and is a nationally recognized expert, having received numerous awards for his contributions to the fire protection engineering industry. Mr. Harrington is Chairman of the NFPA Technical Committee on Gaseous Fire Extinguishing Systems, which is responsible for three separate NFPA standards: NFPA 12, Carbon Dioxide Extinguishing Systems; NFPA 12A, Halon 1301 Fire Extinguishing Systems, and NFPA 2001, Clean Agent Fire Extinguishing Systems. He is also a leader in the activities of the Society of Fire Protection Engineers (SFPE), both locally and internationally.