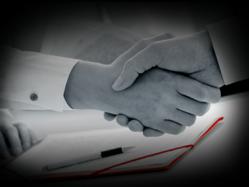 ...not only can Infor SyteLine ERP range across these different environments, but it is a clear leader in that arena...
Clinton Township, MI (PRWEB) November 20, 2012
Godlan, an ERP manufacturing software specialist and Infor Gold Channel Partner representing the Midwest and the Southeast, announced today that its customer Kentucky Trailer will upgrade to the latest version of Infor SyteLine ERP. Kentucky Trailer is the nation's leading manufacturer of custom moving vans with clients such as Allied, Atlas, North American, and many others. Kentucky Trailer also engineers a number of specialty trailers, such as mobile medical trailers, racing transports, two-story sky view trailers, and more with specialty application customers including Frito-Lay and UPS.
Kentucky Trailer first implemented SyteLine in 1999 with initial goals to utilize one consistent platform and streamline operations. With a diverse manufacturing process, it was important that everyone across the enterprise could use SyteLine's robust features. These same driving factors also supported their decision to upgrade thirteen years later.
"A major consideration for upgrading our manufacturing ERP system was gaining the ability for users to access and filter their information without coming to IT," said Greg Bannen, vice president of information technology at Kentucky Trailer. "SyteLine initially provided us with greater efficiencies in our operation, and the latest version takes that one step further," he continued.
As a Quick Response Manufacturing (QRM) company, Kentucky Trailer continually aims to gain extra capacity by moving things faster, keeping costs lower, and maintaining excellent customer satisfaction. "In our business, we range from engineer to order, configure to order, and make to order," said Bannen. "A key qualifying factor in our decision to upgrade was the use of SyteLine across these diverse organizations. We found that not only can Infor SyteLine ERP range across these different environments, but it is a clear leader in that arena," he explained.
Kentucky Trailer encompasses seven facilities, concentrated in Kentucky and Michigan with one in California. "SyteLine is pervasive within our company; we use it for all planning and scheduling, accounting, purchasing, engineering with respect to routing, and for other critical operations," said Bannen.
Godlan was awarded North America SyteLine ERP Partner of the Year in 2011 and is an approved Infor Gold Channel Partner serving customers for twenty-eight years. For more information, visit http://www.godlan.com or call 586-464-4400.
###
About Godlan, Inc.
Godlan is a leading manufacturing performance specialist that has been implementing integrated technology solutions since 1984. As an approved Infor Gold Channel Partner with a focus on Infor SyteLine ERP, Godlan supports the implementation of world-class processes and best practices throughout discrete manufacturing organizations. For more information about Godlan, its mobile application InSync Anywhere, or Infor SyteLine ERP manufacturing software demos, call 586-464-4400 or visit http://www.godlan.com.