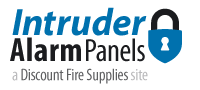 "...use timers to switch on lights, televisions and radios to give the illusion someone is at home..."
(PRWEB UK) 28 November 2012
Intruderalarmpanels.co.uk, retailers of burglar and intruder alarm systems have released a new blog that highlights certain areas that we can focus on to help keep our homes and businesses safe.
The Home Security Tips blog post is designed to encourage people to think about things that they might not normally consider when taking precautions to keep their homes and possessions safe. From areas as basic as answering the door to measures to take when going away on holiday, the blog provides its reader with some valuable guidelines.
Some of the security tips that are on offer include advice on how to treat a caller to your door and how to make your house appear lived-in while you are away, for example:
"Never leave the door open to someone without your supervision. Leaving someone unattended while going to get money from inside the house to pay for a takeaway, or the milkmen for example, could be too enticing for the opportunist thief."
or
"When away on holiday make sure your house is suitably secured. Use timers to periodically switch on lights, televisions and radios to give the illusion someone is at home and if you have the option ask a neighbour or friend to pop in and check everything is OK in your absence and put rubbish for collection in front of your house on collection days."
Intruderalarmpanels.co.uk aim to help their visitors maintain a safe and secure property by sharing their knowledge and experience. They believe that by offering this valuable information, alongside their products, they can help people keep themselves and their properties safe.
# # #
Intruder Alarm Panels is a trading name of Discount Fire Supplies Ltd. With security and fire systems being so closely related, intruderalarmpanels.co.uk was launched in 2011 to complement the fire alarms and emergency safety products sold by discountfiresupplies.co.uk.