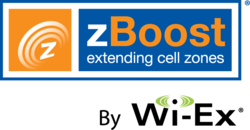 It is our hope that Wi-Ex's donation to the Red Cross will help with the relief and rebuilding efforts.
(PRWEB) November 15, 2012
Wi-Ex, a leading provider of consumer and commercial cell phone signal booster kits, has pledged $10 to the American Red Cross for every zBoost unit purchased in November from New York based ADI (http://www.adiglobal.us) and other authorized dealers affected by Hurricane Sandy.
"Wi-Ex has several dealers located in areas that were impacted by Hurricane Sandy and hearing about the devastation is heartbreaking," said Karen Reynolds, President of Wi-Ex. "It is our hope that Wi-Ex's donation to the Red Cross will help with the relief and rebuilding efforts."
About the American Red Cross:
The American Red Cross shelters, feeds and provides emotional support to victims of disasters; supplies about 40 percent of the nation's blood; teaches skills that save lives; provides international humanitarian aid; and supports military members and their families. The Red Cross is a not-for-profit organization that depends on volunteers and the generosity of the American public to perform its mission. For more information, please visit redcross.org or join our blog at http://blog.redcross.org.
About Wi-Ex
Wi-Ex (http://www.wi-ex.com), a leading provider of cell phone signal boosters, developed zBoost, the first consumer-priced signal booster that "extended cell zones" for the small office/home office cell phone market. Wi-Ex has expanded their "extending cell zone coverage" beyond consumers to corporate enterprises and large commercial applications. From M2M applications to large commercial complexes to the rising number of teleworkers, the zBoost line provides a business-centric solution for improving poor in-door cell phone coverage domestically and internationally. The zBoost product line works with most carriers in the US and abroad including AT&T, Sprint, Vodaphone, Verizon and T-Mobile. The award-winning zBoost home and office solutions help today's connected consumers including iPhone, iPad, Android (DROID), BlackBerry, and smartphone users with dropped calls and slow data. They were awarded a 2007 and 2010 Consumer Electronics Association Innovations Honoree by the Consumer Electronics Association (CEA) and a 2011 EXC!TE honoree. They also were selected as a finalist for the 2007 and 2009 CTIA Emerging Technologies (E-Tech) Award. As the leader, zBoost has more awards, more sales and more locations than all their competitors combined. Wi-Ex continues to develop innovative products to meet the demands of an increasingly wireless society by enhancing wireless signals.