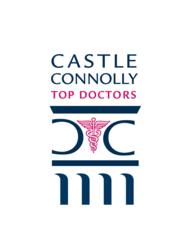 New York, NY (PRWEB) November 20, 2012
Castle Connolly Medical Ltd., the nation's trusted source for identifying top doctors, announces the release of the new 8th of edition of its acclaimed consumer guide America's Top Doctors® for Cancer in a user friendly custom magazine format. The new 160-page consumer resource is now available nationwide on magazine racks and at bookstores and costs only $9.99. Castle Connolly's goal in utilizing this new format is to ensure that even greater numbers of people seeking a valuable, independent source of information will be able to select from among the nation's top doctors to help address their specific cancer-related healthcare needs.
America's Top Doctors® for Cancer, 8th Ed. magazine contains detailed profiles of more than 2,600 of the nation's leading cancer specialists for adults and children across more than 40 medical specialties and sub-specialties. Also included in the magazine is a description of the procedures and benefits associated with participating in a clinical trial, along with additional information aimed at promoting a better understanding of many of the diagnostic techniques utilized by the nation's top practicing cancer physicians.
Castle Connolly's America's Top Doctors® for Cancer, incorporates the biographical and contact information for doctors who are among the top 1 percent of all board certified physicians practicing across the country, as nominated by their peers. All doctors included in America's Top Doctors® for Cancer, have been nominated by their peers across the country and their credentials were rigorously screened by Castle Connolly's physician-led research team before being selected for this prestigious distinction.
With the purchase of America's Top Doctors® for Cancer, 8th Edition, consumers will have the opportunity to access Castle Connolly's searchable website at http://www.AmericasTopDoctorsForCancer.com. This online resource allows consumers to learn more about a doctor's training, education and other valuable professional credentials. Physicians can also be searched by location, specialty, special expertise, hospital and the insurance plans accepted by each doctor.
Consumers can also benefit from the Partnership for Excellence program special section, which is included in America's Top Doctors® for Cancer. Some of the nation's most prestigious academic medical centers and specialty hospitals for the treatment of cancers have chosen to participate in this exciting program aimed at supplementing the Top Doctors' information provided. The Partnership for Excellence program provides a vital overview of the programs and services offered by the participating hospitals. This sponsored program is totally independent of the physician selection process.
In conjunction with Source Interlink Companies, Castle Connolly will distribute America's Top Doctors® for Cancer, 8th Edition across all 50 states.
The magazine will be on sale in a number of quality retailers including:
Barnes & Noble, Bashas', Costco Wholesale Corporation, Discount Drug Mart, Giant Eagle, K-Mart, Osco, Rite Aid, Roundy's, Sears Essential, Shopko, Strack & Van Til, Target, Walgreens, Wal-Mart and Woodman's.
America's Top Doctors® for Cancer, 8th Edition is also available for purchase online at http://www.castleconnolly.com/books or by calling 1-800-399-DOCS (3627).
Earlier this year, Castle Connolly launched its first specialty magazines, which were titled Castle Connolly Top Doctors: Southern California and Castle Connolly: Top Doctors Washington-Baltimore. In the upcoming months, Castle Connolly will continue its cycle of publishing new regional Top Doctors magazines in other metropolitan areas across the country.
About Castle Connolly Medical Ltd.
Castle Connolly Medical Ltd. is a healthcare research, information and publishing company whose mission since its inception - more than two decades ago - is to help consumers find independent, trusted information about quality healthcare and Top Doctors on both the regional and national levels.
Castle Connolly currently publishes the acclaimed consumer guides America's Top Doctors®, Top Doctors: New York Metro Area and other books to assist consumers in finding the best healthcare. Through strategic partnerships and collaborations, Castle Connolly's reach has been extended as it creates Top Doctors features, which have appeared in more than 50 major national and regional magazines, as well as through its licensing of Top Doctors databases to various leading websites, corporations and other entities. The Castle Connolly full Top Doctors database is available on our website – http://www.castleconnolly.com – where, annually, more than 36 million doctors profile views are generated by focused consumers seeking the very best in American medicine.
Physicians do not and cannot pay to be selected as a Castle Connolly Top Doctor®.
Founded in 1991, Castle Connolly was established through a partnership between John K. Castle and John J. Connolly, Ed.D. Mr. Castle is Chairman of Castle Connolly Medical Ltd. and is Chairman and CEO of Castle Harlan, Inc., a leading private equity investment firm. He is also the former Chairman of New York Medical College. Dr. Connolly is President and CEO of Castle Connolly and is a past President of New York Medical College.
For more information, visit the company's website at http://www.castleconnolly.com or contact William Liss-Levinson, Ph.D., Vice President, Chief Strategy & Operations Officer at 212-367-8400, ext. 114 or bliss-levinson(at)castleconnolly(dot)com.
###