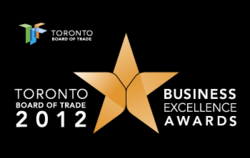 we're honoured to be recognized for the Business Excellence Award in the Innovation category—as innovation runs deep in our DNA
Toronto, Ontario (PRWEB) November 15, 2012
iSkin, a premium brand of fashion and technology lifestyle accessories, today announced that they have been nominated by the Toronto Board of Trade as a finalist to receive the Business Excellence Award (BEA) in the Innovation category.
There are ten different categories in which the title is awarded. iSkin has been nominated as one of the top three finalists in the category of "Innovation." This nomination is both an exciting and a prestigious one, as nominations came from a great number of big and small businesses in the city of Toronto, Canada.
Though there were many top contenders, the committee and judges at the Toronto Board of Trade nominated iSkin as a finalist. The Toronto Board of Trade will be announcing the winner on November 15, 2012.
"The entire trend-setting team at iSkin is happy to be nominated, and we're honoured to be recognized for the Business Excellence Award in the Innovation category—as innovation runs deep in our DNA," said Andrew Ackloo, CEO of iSkin, who spoke about the nomination.
About iSkin Inc.
iSkin Inc. has been one of the world's most trusted mobile accessory brands since its first advanced protective solution for the iPod® in 2002. Known for its cool, innovative designs and fashion-forward style, iSkin continues to be the leading mobile accessory brand. iSkin continues to focus on delivering the highest quality, innovative design and fashion-forward style in accessories for Apple®, BlackBerry® and now Samsung®.
The iSkin word mark and logo are registered trademarks of iSkin Inc., registered in Canada, the United States and other countries. All Rights Reserved 2006-2012. Other company and product names mentioned herein are registered trademarks of their respective companies.
For further information contact:
Press(at)iSkin(dot)com
http://www.twitter.com/iSkin
http://www.facebook.com/myiSkin