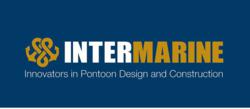 Southampton (PRWEB UK) 15 November 2012
Intermarine and the Finnish floating solution provider Marinetek, have worked together on many projects over the past 18 years, including the successful formation of a joint venture to build the Grand Harbour Marina in Malta. Intermarine has also installed Marinetek breakwaters at several UK locations, including Venture Quays on the Isle of Wight and on the Holy Loch, Scotland.
After many years of informal co-operation and the recent high level discussions, Intermarine and Marinetek UK have agreed to join forces in Great Britain & Ireland. Marinetek UK's parent company, the Marinetek Group Oy, will become a shareholder in Intermarine alongside its current owners the Mackley Group.
Marinetek's well-known global brand of concrete pontoons, breakwaters and floating solutions will complement Intermarine's existing, extensive range of steel and aluminium pontoons. As part of the new arrangement Intermarine will be licensed to manufacture concrete pontoons and breakwaters locally.
Scott Gaherty, Managing Director of Intermarine, "This agreement will allow us to offer customers a truly complete range of pontoon systems, all manufactured in the UK, which I believe is a first!" Concrete pontoons, especially large breakwaters, will become more competitive and with local manufacturing; Intermarine will become a key player in the marine industry.
Marinetek's existing UK operations and key resources will be integrated into Intermarine. This will ensure a smooth transition for their customers and normal service will continue for Intermarine's customers.
Leon Niesson, Managing Director of Marinetek UK, "I look forward to working alongside Intermarine and feel there is great potential for the new partnership, especially in the growing offshore wind farm industry, where the larger concrete pontoons come into their element". The new extended product range, combined with the marine civil engineering resources of the Mackley Group, will allow Intermarine to provide a broader range of turnkey solutions to its customers.
Internationally, Intermarine and it's customers will also benefit from the new partnership. As part of the deal Intermarine's aluminum Laguna and steel Atlantic ranges will be marketed through the Marinetek global network. This increased coverage and expected increase in demand will facilitate the continued innovation in pontoon design.
Intermarine is one of the biggest pontoon designer & manufacturers in the UK. The company has delivered by itself and through its international partners more than 1000 contracts over 20 countries. For more information: http://www.intermarine.co.uk
Marinetek Group is the biggest Floating Solutions provider in Europe. The company has delivered more than 2000 projects in 40 countries. For more information: http://www.marinetek.net