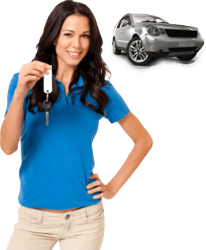 Continuously working with financing companies, Valley Auto Loans sees to it that its customers get the loan of their choice
Simpsonville, SC (PRWEB) November 15, 2012
There is nothing as stressful and worrisome as buying a car. Countless experiences with car lot salesmen are nothing but bitter and humiliating. Announcing with great pride about their new and guaranteed loan acceptance is Valley Auto Loans, financing even those with poor credit. The premier lender in car loans, Valley Auto Loans is affiliated with hundreds of car loan financing companies to ensure the customers that they get the financial assistance at a rate quite affordable.
Customers with poor credit are often exploited with high interest rates, unaffordable monthly payments and huge useless charges. While some customers barely make it happen, there are many customers who crumble under the conniving schemes of credit lenders because of their diminishing financial position. Continuously working with financing companies, Valley Auto Loans sees to it that its customers get the loan of their choice as and when they need it and that too at an interest rate and monthly payment that they can afford.
To receive a auto loan be it bad credit or no credit, visit Valley Auto Loans today. And submitting car financing applications has never been as simple as this.
How? The process of getting approved starts with Valley Auto Loan working with its network of national lenders and automobile dealers who possess expertise in dealing with bad credit or no credit auto loans. This network has the know-how of how to find and get the best approval that matches the needs of each individual. With a easy acceptance process, this network of national lenders and automobile dealers will round off the best down financing option which helps the applicants qualify for an auto loan. Right from the comfort of the customers' home, from their computer, the customers can now freely search for their right car that matches their preference be it new or old.
About Valley Auto Loans
Valley Auto Loans is the leading auto and cars finance provider in USA fully dedicated to help its customers acquire national car and auto financing. It designs and develops customized no credit auto and car loans, bad credit auto and car loans, and good credit auto and car loans easily. Voted the best for its "Quality Customer Service; Best National Auto Loans Service" by thousands of people, its finance experts consistently focus in providing its customers information and various tools available for different auto loan offers, help them to choose the best that fits their budget as well as the related eligibility guidelines in detail.