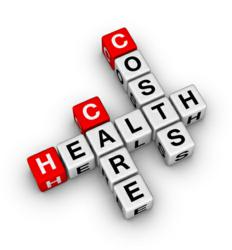 Had Romney been elected, the number significantly shoots up to 72 million uninsured.
Orange, California (PRWEB) November 15, 2012
Before 2011, more than 50 million Americans were without health insurance. That's more than 50 million Americans that either had significant medical debt or felt threatened by it.
Then, it dropped to a little over 48 million in 2011, according to the US Census Bureau. While the numbers of threatened people dropped, it's still too high.
Having health insurance is like having a warm security blanket, that everyone should have the luxury of. That's the thinking behind the newly re-elected administration, at least.
Thanks to Obama's recent victory in the White House, he hopes to see his dream of all Americans carrying health insurance come to fruition.
And while many are upset by Mitt Romney's loss, there are numbers that say otherwise.
A recent poll by the Commonwealth Fund exposes astonishing statistics that predict the numbers of consumers that would be without health care coverage with the election of the opponent versus the re-election of the President.
By 2022, the prediction is that the numbers of consumers without coverage will drop to 27 million (by almost half the current number), but had Romney been elected, the number significantly shoots up to 72 million uninsured.
That's possibly 72 million Americans living with medical debt or in fear of it.
While many US residents are leery of the new health insurance requirements, many are doing what they can to obtain the coverage they need.
Those that are doing their part to abide by the new regulations that will be in place should visit HealthCompare for a free health insurance quote for comparison.
About
About Health Compare: HealthCompare was launched in 2009 to work with brokers and carriers to help individuals and families easily research, compare, buy, and enroll in the right health insurance plan at the right price. Based in Orange, Calif., it delivers accurate, customized, health insurance quotes for the country's diverse population.
Through a unique partnership with its sister company, CONEXIS, HealthCompare has the ability to quickly reach thousands of COBRA-qualifying consumers and provide them with COBRA alternatives at the moment they become eligible for COBRA benefits. This provides these consumers with an opportunity to enroll in individual or family plans and potentially save hundreds to thousands of dollars on COBRA premiums and, at the same time, rewards referring brokers with referral fee income for the life of each policy.
For more information, visit http://healthcompare.com/ or call 888.748.5152.