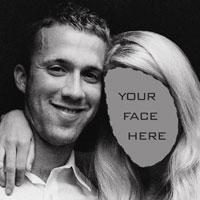 And when people criticize our work as being nothing but blood and gore and violence, those who enjoy that genre will want to read it.
Cincinnati, Ohio (PRWEB) November 15, 2012
While many writers and other public figures have thrived on negative publicity, not all of them are equipped to handle it. On their October 25 episode of the "Self Publishing Podcast"; hosts Johnny B. Truant, Sean Platt, and David Wright, and guest Tucker Max, discuss how "haters" can propel some authors to fame while driving others away.
"When I first started writing, I got virtually no attention from the mainstream media," said Max, author of the popular yet polarizing book, "I Hope They Serve Beer in Hell." "I had to find ways to manufacture attention."
To this end, Max published a fabricated letter that came off as demeaning towards women and led to about two hundred people protesting during a speech he gave at Ohio State University.
He received much of this backlash from people he called "radical feminists" and "ultra-conservatives." Max says he told himself, "If these people get enraged at me, that controversy will get media coverage."
His strategy worked better than he could have imagined.
"Others took up the cause," Max continued, "and I got more press than I could ever buy over the next two years. All of it was negative, but it made people who were interested in me start reading my book." He went on to sell over 1.5 million copies.
As the man credited with popularizing the literary genre of "fratire" (fraternity satire), Max expects his work to be divisive.
But the hosts of the "Self Publishing Podcast" warn writers that even if they're not seeking criticism, critics will find them.
Before breaking into the fiction world with such titles as "the Bialy Pimps" and "Fat Vampire," Johnny B. Truant made his name in blogging. One post in particular, an in-your-face effort to motivate people to pursue what they want, attracted both fans and critics in droves. "That post I wrote went viral, but then I started getting all this negative feedback," said Johnny. "You get hate because you're getting exposure."
Similarly, when co-authors Sean Platt and David Wright recently cracked the top 100 on Amazon with their Kindle Serial, "Z 2134," they were prepared for the worst. "When you get into the top 100," said Platt, "you're going to get a lot more attention, but you're also going to get a lot more empty attention. The broader you go, the more likely you are to attract people who aren't your people."
Although their boost in sales has been coupled with a growing number of negative reviews, Platt chooses to look at the bright side. "I actually like the one-star reviews if they're funny, and I find them just as valuable as the five-stars," he says. "They're evidence that we matter. And when people criticize our work as being nothing but blood and gore and violence, those who enjoy that genre will want to read it."
Tucker Max advises authors to prepare for criticism based on their individual situations.
"Know the space you're in and who you are as a person and let your media strategy grow out of that," Max says. "If you know you're a very sensitive person who has trouble handling negative attention, focus on attracting fans and building a community. When negative attention comes, it will galvanize your fans and you'll have people to defend you. But if you're like me and you have a more resilient ego and want a lot of fast attention, negative attention is a good way to get it."
Listeners can check out the Self Publishing Podcast each Thursday on iTunes.