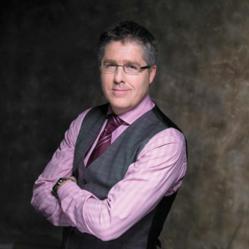 With this speaking opportunity in Paris, I look forward to elevating our processes further and offering a global perspective on branding.
Franklin, TN (PRWEB) November 15, 2012
Held in Paris, the summit will provide attendees with comprehensive insights on engaging the customer in the brand experience. Tim Pannell, the President and CEO of FMS, will lead a session on building customer trust and a trustworthy bank image, specifically enhancing customer relationships through brand recognition and customer culture, as well as solving individual attendees' challenges through case study examples and interactive branding exercises facilitated with FMS Partner and Brand Strategist Laurie Campbell Pannell.
"We are excited to have the opportunity for bank-to-bank sharing of ideas about successful brands backed by loyal customers," shared Tim Pannell. "It's a global exchange that will be wonderful for our entire client base. We share a passion for branding strategy, and it's a strength of ours; with our experience of working with community bank clients all across the country we can offer insights about U.S. banks and their brand building tactics."
In his session, Tim Pannell will focus on the proven approach and current strategy he uses to help his bank clients discover the brand and develop tools, products, and services to influence the perception of that brand. He will also engage, encourage, and lead a global community of bankers to deliver results for their clients. "I'm eager for this new challenge," commented Tim Pannell. "I've had the privilege of working with many clients during my career; in doing so, I've learned a lot and have been able to develop processes and best practices to help banks establish resilient brands that customers value. With this speaking opportunity in Paris, I look forward to elevating our processes further and offering a global perspective on branding."
As FMS Founder and President, Tim Pannell directs the strategy for clients at FMS, which has very quickly grown into a nationally acclaimed advertising studio catering exclusively to financial institutions, including the top-performing banks in the nation. Drawing together a team of creative experts with more than 100 years of collective experience, the agency's immediate success is due to its niche focus on providing strategically driven branding and marketing services to banks throughout the country.
Tim Pannell is a sought-after speaker, advising financial institutions across the country on the development of corporate strategies and marketing as it relates to the changing landscape of the banking industry. He speaks about branding, marketing, training, motivating, leading and even organizing a bank. Tim Pannell has spoken extensively as a keynote speaker, participating in panel discussions, state and national conferences, and international business meetings. Amber Farley, Director of Interactive Services and Media at FMS, is also frequently asked to speak on new media opportunities and digital marketing at events around the country and on the webinar circuit. FMS is also a regular contributor to financial publications such as the ABA Bank Marketing Magazine, in which they discussed strategic brand mapping for brand evolution.
Financial Marketing Solutions is a niche advertising agency that specializing in providing strategic, creative and interactive marketing solutions for banks. For more information about FMS, email tim(at)fms4banks(dot)com or visit http://www.fms4banks.com.
EFMA promotes innovation in retail finance by fostering debate and discussion among peers supported by a robust array of information services and numerous opportunities for direct encounters. Bankers formed EFMA in 1971 and insurers to encourage their colleagues to share experiences, promote the best practices of their institution, and collaborate through alliances and partnerships. Learn more about the EFMA "Customer Week" international conference.