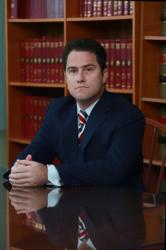 When asking a legal question online, you usually get what you pay for
Boca Raton, Florida (PRWEB) November 16, 2012
The proliferation of the internet and users using the internet to acquire information is reshaping the way many industries do business. The legal profession is no exception. Companies are now offering to answer legal questions online for a price. The first of its kind was through a company known as Just Answers whose business model was to permit customers to ask any question in any field, and then Just Answers would provide the open questions to the experts for their selection. Millions of questions have been answered and customers have shared mixed reviews. Part of the problem is that Just Answer does not focus on a particular field, and they have a disclaimer stating that their experts are not providing legal advice, and that the information they are sharing is not confidential.
The internet market concerning answering questions is evolving, specially, in the legal community. Companies and law firms are now specializing in answering legal questions, and nothing else. AnswerLegalQuestions.com is the newest addition to these web sites. AnswerLegalQuestions offers customers the ability to have a legal question answered for just five ($5) for a basic question and fifteen ($15) for a premium question. The difference between a basic question and a premium question is that a premium question provides numerous follow ups with the lawyer. At the site, the customer can ask a confidential question without any concern that their question or legal issue will be published online.
Other web sites, such as Avvo offers free a free question and answer process. Attorneys are given the incentive of higher Avvo contribution ratings as well as be provided with an opportunity to have new clients from the answer and question process. The adage, "you get what you pay for" is often very applicable, as attorneys who respond for free usually do not take the time necessary to read and understand complex fact patterns or give a thorough response.
Board Certified Attorney, Maurice Arcadier, a fifteen year attorney, and a contributor to answering many legal questions online and via email, managing partner of SouthFloridaLegalTeam.com opines that answering legal questions online is here to stay. It adds value to customers who wish to have a general understanding of their legal issue, or to have a second opinion based on actions which are being done by their retained or current attorney. Mr. Arcadier cautions that the legal question and answer process is limited to have a general understanding of the legal issue presented. Most cases require a review of documentation, an extensive explanation of the fact patterns, and jurisdictional specific research. Asking a law question is much like asking a medical question. One can ask a doctor how to lower a baby's temperature, and one can ask an attorney how long one has to file a sexual harassment complaint. But when a doctor is asked what could be wrong if one has a pain next to the stomach, or when one asks an attorney what is the value of a personal injury case, those are questions that cannot be answered without a thorough review. Additionally, customers should be mindful that they are asking questions to an attorney who may not be familiar with the local State law which applies to the question.
Oftentimes, an answer to a legal question results in the customer being advised that they do not have a case. This advice, though not pleasant to hear, tends to be very valuable because the customer will not have to spend senseless time and resources going after a claim that is not legally viable. Indeed, the law is esoteric and oftentimes counterintuitive, and experience does matter. These websites where attorneys answer legal questions are valuable if they are utilized in a proper manner.
In addition to answering legal questions online, the internet is providing a vast array of other legal services such as Will preparations, incorporation services, and contract review.
For a nominal fee, web sites such as IncorporateSmartly.com offer incorporation services where customers can expeditiously form legal active corporation (usually one business day), get a Federal Employer Identification Number, have stocks issued, get a local business address, get registered agent services and receive professional legal and business advice from a certified attorney.
The internet is adding value to lives every day in evermore creative ways and means. It is now helping people understand their legal issue and have direct interaction with an attorney from the comforts of home. Answering Legal Questions online is an additional tool available to all those who have questions about their legal rights. It is a cost effective tool that can assist people understand basic legal principles and concepts. But, it will never be a replacement for sound, person to person, legal advice where the attorney - client relationship has been established.