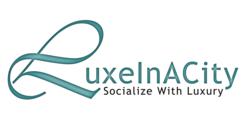 a curated list of travel destinations for December 2012
Montreal, Canada (PRWEB) November 15, 2012
For much of the world, December brings a series of must-attend celebrations filled with holiday cheers and whimsical fun. From fireworks over Sydney to jet set parties in luxurious St-Barth's, commemorating the end of the year with a last-minute holiday might simply be the best way to go out in style. Head out to the Red Sea for a diving adventure, to Belem for a cruise up the Amazon or simply take it all in on the remote San Blas Islands. As a curated list of best places to travel, this hand-picked holiday destination guide covers the must-experience luxury escapades of December 2012.
LuxeInACity's Recommended Top 10 Best Places to Travel in December are:
1- Explore the great Antarctica (Journey of a Lifetime): Enjoy 20 hours a day of daylight, a spectacular wilderness of snow, ice and rock teeming with the chance to see hatching penguins on the earth's most isolated continent. Remember to be flexible with your plans as weather and ice dictates the schedules and itineraries of travelers.
2-Rent a villa in Tortola, BVI (Luxury & Romance): As a place of repose with a carefree and casual atmosphere, Tortola is filled with secluded coves, champagne-colored beaches and crystal-clear waters. Enjoy the panoramic vistas at one of Tortola's many luxury villas.
3-Meeting up with Santa in Lapland, Scandinavia (Family Getaways): Head up to Santa's backyard in the Finnish city of Rovaniemi to discover the Santapark amusement park and the Santa Claus Village. Take a dog or reindeer sled ride or a snowmobile safari to enhance your holiday fun.
4- Hot springs & Snow Monkeys, Japan (Wildlife Watching): On a bitterly cold day, soak up in 50°C waters next to 'hot-tubing' Japanese macaques at the Jigokudani Monkey Park hot springs. Stay at a guesthouses in the resort town of Yadanaka for the perfect winter escape.
5-Holiday shopping at Chriskindlesmarkt, Germany (Shopping): Over 50 Christmas markets spring up throughout Germany just in time for holiday shopping. Most famous among them is the Nuremberg market attracting more than 2 millions avid shoppers in search of the perfect holiday trinket.
6-Cruising the Mekong Delta, Laos (The Great Outdoors): Discover the best of South East Asia, such as its carved wooden temples, jungle-clad mountains, lively markets and colonial architecture while sailing the Mekong River aboard a converted rice barge.
7-Wreck dive in the Red Sea, Egypt (Ocean Escape): With 500 miles (800 km) of reef-lined Red Sea coastline, Egypt is attracting the most discerning diver in their quests for the ultimate underwater adventure.
8-Partying it up in Sydney, Australia (Festivals): With its iconic skyline and legendary harbor filled with bobbing boats, Sydney offers the perfect backdrop for a night of firework and festivities. End down under for one the world's best New Years Eve party.
9- Gingerbread wonderland of Vienna, Austria (Food & Wine): Transforming itself into a winter wonderland, Vienna might be the merriest city in the world. Enjoy a stroll in an open-air Christmas markets, listen to choirs from around the world and take a bite into an infamous Lebkuchen (gingerbread).
10-Be mesmerized by the dervishes whirl, Turkey (Art & Culture): Celebrating the wedding night of 13th-century Sufi poet Mevlana, the elegant trancelike dance of the whirling dervishes attracts more than one million spectators to the Anatolian city of Konya for the Whirling Dervishes Festival.
What is your best travel destination for January 2013 or February 2013? Send us your tip at top10(at)luxeinacity(dot)com.
About LuxeInACity.com
Launched in 2011 and with corporate headquarters in Montreal, Canada and Gothenburg, Sweden, LuxeInACity is a curated guide to luxury cities from around the world. Providing priceless information to affluent consumers and travelers worldwide, each luxury city guides features a curated list of premium luxury brands waiting to service the bespoke needs of these high-network individuals. The founders of LuxeInACity.com have traveled to over 70 countries.