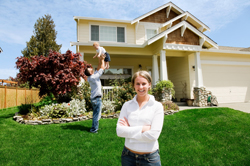 Pine City, MN (PRWEB) November 16, 2012
Dr. Energy Saver Innovative is pleased to announce that the company has joined Dr. Energy Saver—the nation's leading network of home performance experts, committed to helping customers cut energy costs while improving their home's energy efficiency.
Dr. Energy Saver Innovative recognizes that to meet these goals head-on, a whole-house approach is required, where interacting systems are coordinated to work together. That means if one system, lighting, heating and cooling, electricity, and air quality are not working efficiently, then they are all affected. For example, the experts at Dr. Energy Saver Innovative can detect that a leaky duct system forces heating and cooling systems to work harder which wastes energy and makes costs skyrocket.
The team at Dr. Energy Saver Innovative begins helping customers by offering an energy assessment of the home. They also outline a master plan to improve the home's energy efficiency, reduce utility costs, and create a healthier, more comfortable living environment. They offer a full range of insulation services including air sealing, weatherization, and ductwork sealing. They insulate basements, crawl spaces, attics, and garages—selecting the perfect insulation to match the project.
Dr. Energy Saver Innovative is a division of Innovative Basement Systems, which continues to help customers with basement waterproofing, foundation repair, and basement finishing. As members of the Dr. Energy Saver network, the staff receives training and certification in the latest technologies and science of home energy performance, assuring customers of quality, reliable solutions.
Dr. Energy Saver Innovative serves homeowners in Stillwater, Brainerd, Anoka, Andover, Saint Cloud, and surrounding towns.