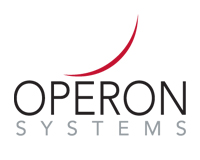 We were very satisfied with the results and will continue to work with Operon as a trusted business partner.
Greenville, WI (PRWEB) November 15, 2012
A long-standing paper converter in Northeast Wisconsin, Dura-Fibre had relied on their existing reporting and tracking systems since being acquired by Dunsirn Partners in 2004—and with great success. However, as a company wishing to bring their business to new levels of growth, a modern data collection and tracking system was needed.
The company consulted business partner Operon Systems, a manufacturing software and solutions provider. Operon offered a complete, customized solution from their line of software to fit Dura-Fibre's needs.
The issue Dura-Fibre wanted to address was two-fold.
First, Dura-Fibre lacked a modern reporting system—everything was tracked manually—which lead to inefficiencies in reporting, inventory, scheduling and scrap management. Second, the company had no real-time reporting for scrap reduction, productivity or quality, which lead to difficulty in identifying and fixing problems. Management had no confirmation that changes implemented were producing desired results.
To manage the manual data entry, Operon installed their data collection interface RedHawk to raw material unwind stands of Dura-Fibre's laminator. RedHawk automates scheduling and inventory based on an algorithm that optimizes order for lead time, raw materials, efficiency, delivery dates and more. The modules are 100% customized to fit Dura-Fibre's needs.
Operon's reporting tool Raptor was installed to pull real-time data from Amtech, Dura-Fibre's current enterprise resource planning (ERP) system, and RedHawk. The tool generates high-level financials and produces drill-down reports of scrap, productivity and quality. Web-based functionality allows Dura-Fibre to access the data anytime and anywhere.
"As a company, we were at the point where we knew we had to make some major IT upgrades to experience continued success," said Luke Benrud, Director of Operations. "We looked to Operon to provide us modern solutions to help streamline our processes and bring our business to the next level. We were very satisfied with the results and will continue to work with Operon as a trusted business partner."
The results were positive improvements in Dura-Fibre's efficiency, accuracy, and employee morale. Operators and material handling personnel are pleased with the system as manual data reporting has been eliminated, saving them hours each day. The automatic data collection has lead to notable improvements in accuracy and efficiency within the current ERP system. The ability to track problem areas, such as scrap, has allowed Dura-Fibre to identify issues and formulate strategies and initiatives based on true data. The company can generate reports to benchmark data and plan for future growth.
In the next phase, Dura-Fibre plans to move forward with installing RedHawk on their die-cutting machines.